Newspaper by tagDiv is #1 selling newspaper theme with the variety of features. This theme is suitable for magazine, news portal, woo commerce, review sites, blogging etc.
As in this website, I have installed Newspaper WordPress Theme by tagDiv. I suddenly got a problem as below:
The mobile theme path couldn't be set. Please check if you already have another mobile theme plugin active and disable it (ex. Jetpack Mobile Theme or similar). If you use a cache plugin clear it before checking the results.
while testing whether my website is Mobile-Friendly or not. I suddenly got this error.
I try to debug the theme, I tried to Purge the Caches in my site but still couldn't figure out the problem. Finally, I found the solution for this theme for Mobile Friendly
Solution
Disabling Jetpack Plugin may solve your problem. This is due to conflict between this theme and Jetpack for Mobile Friendly Site.
Secondly, I solve this Newspaper mobile theme path problem with simply by switching on/off button. For this, you need to go to Jetpack > Settings > Optimize your site for smartphones > OFF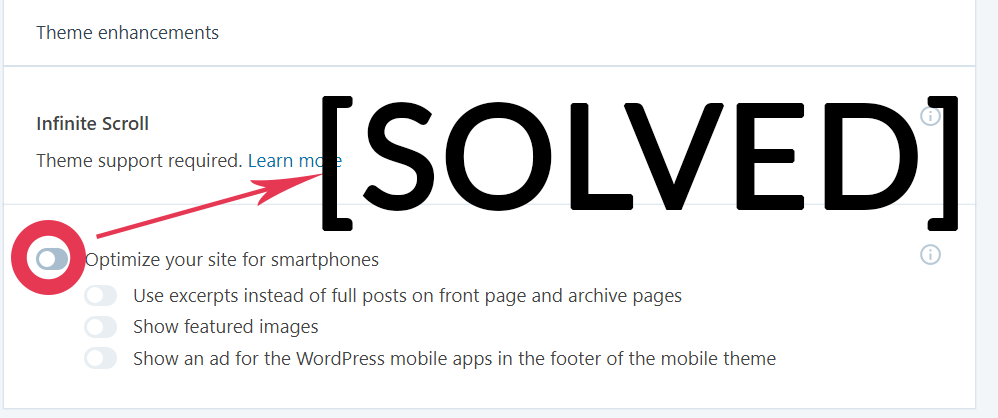 After Doing this just clear your browser history or open incognito window so that you can re-check whether your theme will pass Mobile-Friendly Test or Not.
Note: Before debugging this error, you need to install td mobile plugin