Are you thinking to host your website in Cloudways? Here is the complete Cloudways Hosting Review, read our unbiased analysis on cloudways – a managed cloud hosting.
Basically in this Cloudways Review, we are going to focus on the WordPress platform.
Also, in this complete Cloudways guide, you will learn more about
What is Cloudways?
Why use Cloudways?
Features
Plans and Pricing
Support and Documentation
Free Migration
Cloudways Discount
Cloudways Pros and Cons etc.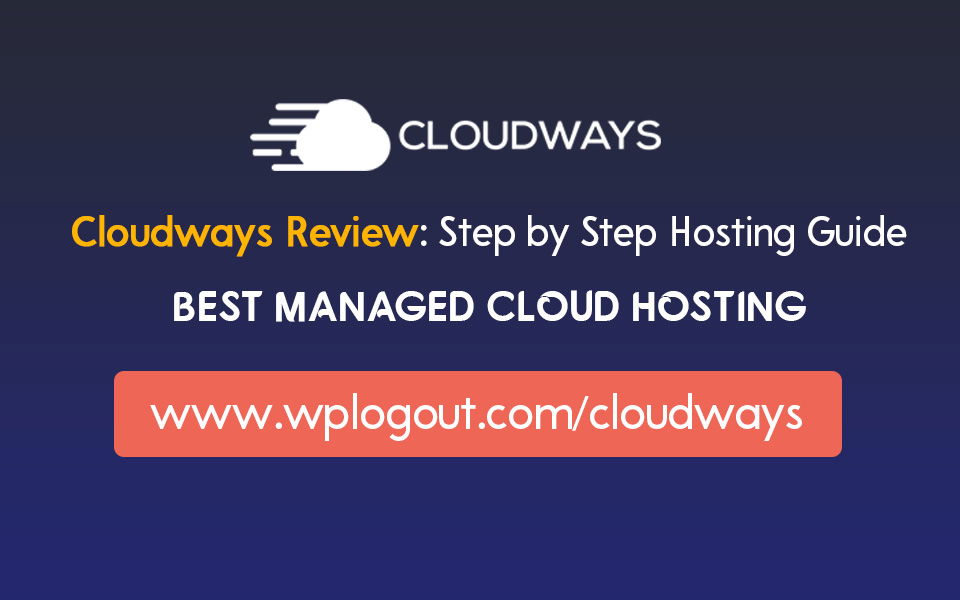 How to Create Server and Application in Cloudways?
Quickest Way
Follow the whole tutorial and read the complete Cloudways Hosting Review to get in-depth knowledge about Managed Cloud Hosting but here is the quick way to launch the server.
Go to Cloudways and Signup using your credentials.
Use Promo Code WPLogout to get a 25% discount.
Verify your account and again go to cloudways
We are going to use WordPress, so on Application Server Details Select WordPress and name your application and server.
Choose your cloud providers among DigitalOcean, AWS, Google Cloud, Linode, and Vultr.
Choose the server size and location.
Click on Launch Now.
Now, you are ready to host your website.
Step 1: Create an Account and Signup on to Cloudways
Before getting started, you need to create an account on Cloudways. Go to the signup page and fill in all the necessary credentials. Use coupon code WPLogout to get a 25% discount for the first two months.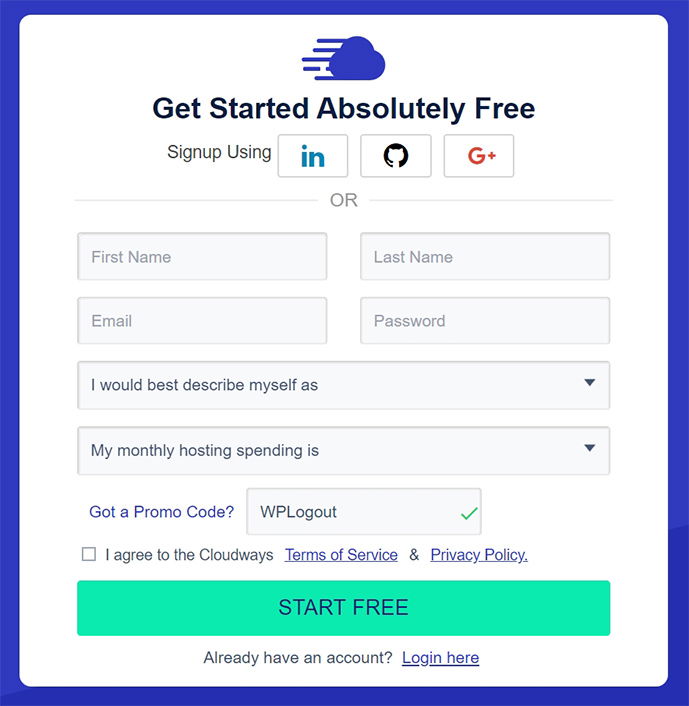 After signing up go to your email and activate your account. Log in to your site using your email and password.
Step 2: Deploy Server and Launch WordPress
Now, it's time to launch the server and WordPress. It is a one-time setting and the whole process is easy. Choosing a server is one of the important tasks and you can choose among 5 popular cloud providers.
Cloudways supports the deployment of different applications like WordPress, Custom PHP, Laravel, Magento, Drupal, Opencart, Prestashop, and Joomla but we are mainly focusing on WordPress in this cloudways hosting review.
First, select WordPress and its Version.
Name your Managed App. I am naming my site name "WPLogout".
Name your Managed Server. I am using DigitalOcean.
Choose the cloud providers among DigitalOcean, Linode, Vultr, AWS, and Google Cloud.
Select the server size. Personally, I am using DigitalOcean's 1GB plan. You can always increase the plan later on.
Choose the Location. Choose a location that is close to your visitors to get the maximum speed of your website.
Click on Launch Server. It may take a few minutes.
Now you have successfully launched your WordPress site.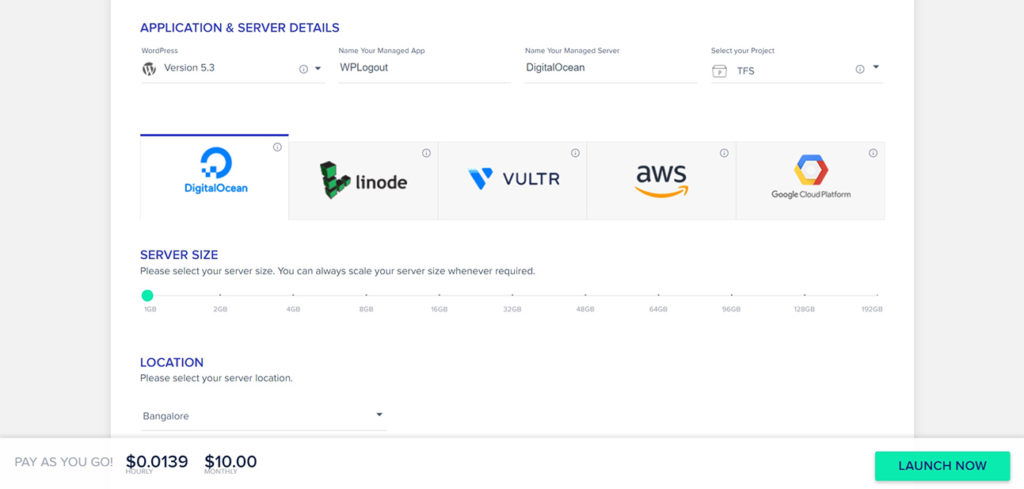 Server Management
Now, after the server setup, click on your server, you can now use Server Management settings. Now let's drive into the main settings of the server.
1. Master Credentials
It is a place where you get Master Credentials for your Server and Applications. Generally, you get your public IP, Username, and Password of your server.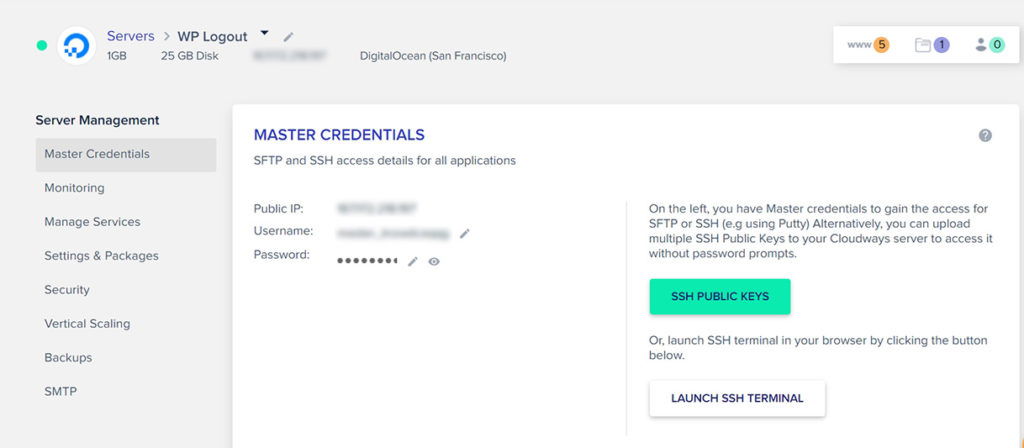 Here, you can also get access to SFTP or SSH. Alternatively, you can upload multiple SSH Public Keys to your Cloudways server to access it without password prompts.
You can launch SSH Terminal with one click. You don't need any external software like puTTY to launch the terminal.
2. Monitoring
In Server level monitoring, you can observe the resources and ensure everything is okay within your server. You can access the server resources utilization statistics and graphs.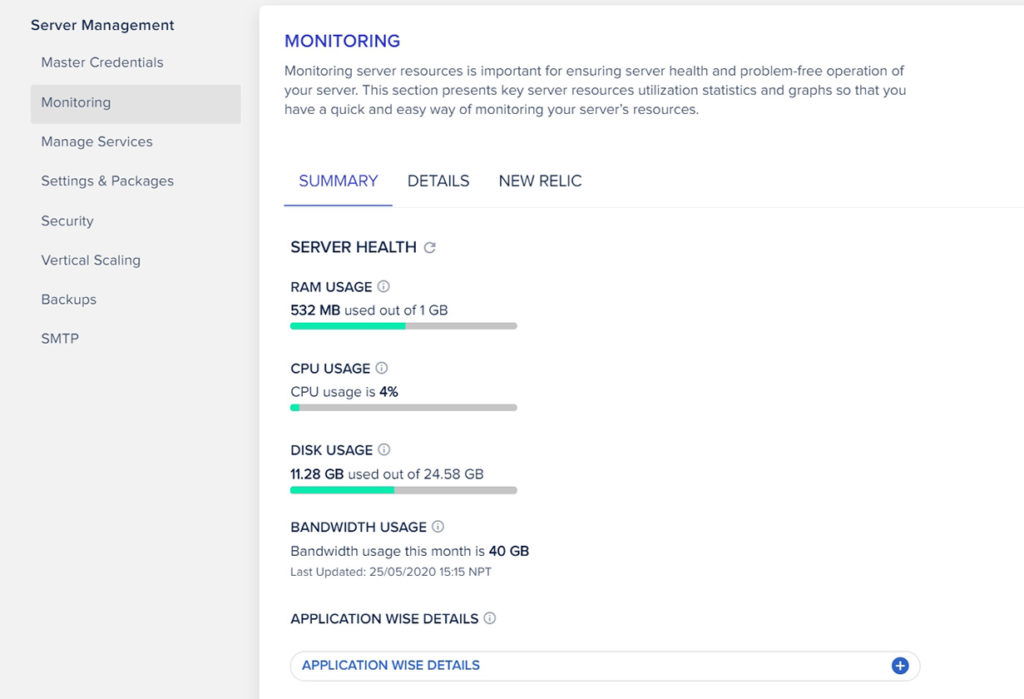 Also, Cloudways has partnered with New Relic to offer this built-in App Monitoring with its Managed Cloud hosting platform.
3. Manage Services
You can Control Core Services like Apache, Memcached, MySQL, New Relic, Nginx, PHP FPM, Varnish, Redis, etc. in this section.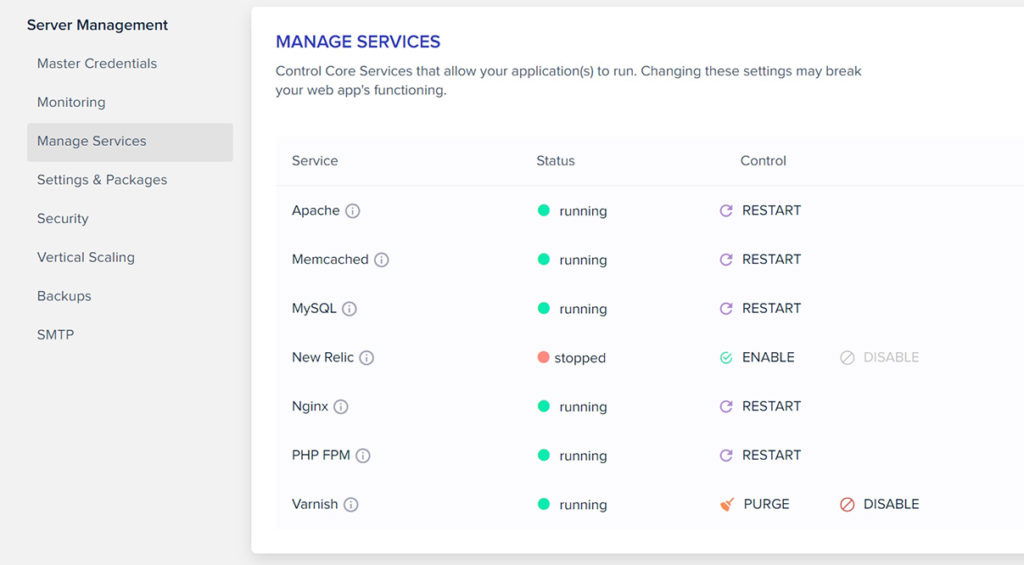 Using these control options, you can enable/disable or restart the services available within the Manage Services.
If you want to clear the Varnish cache then you can use the Control option to purge the cache.
4. Settings & Packages
In this server section, you can Manage basic to advanced server-level settings as well as packages.
The basic setting is needed to increase/decrease the memory limit, execution limit, upload size, etc. In the Advanced section, you can manage the settings of PHP and MySQL.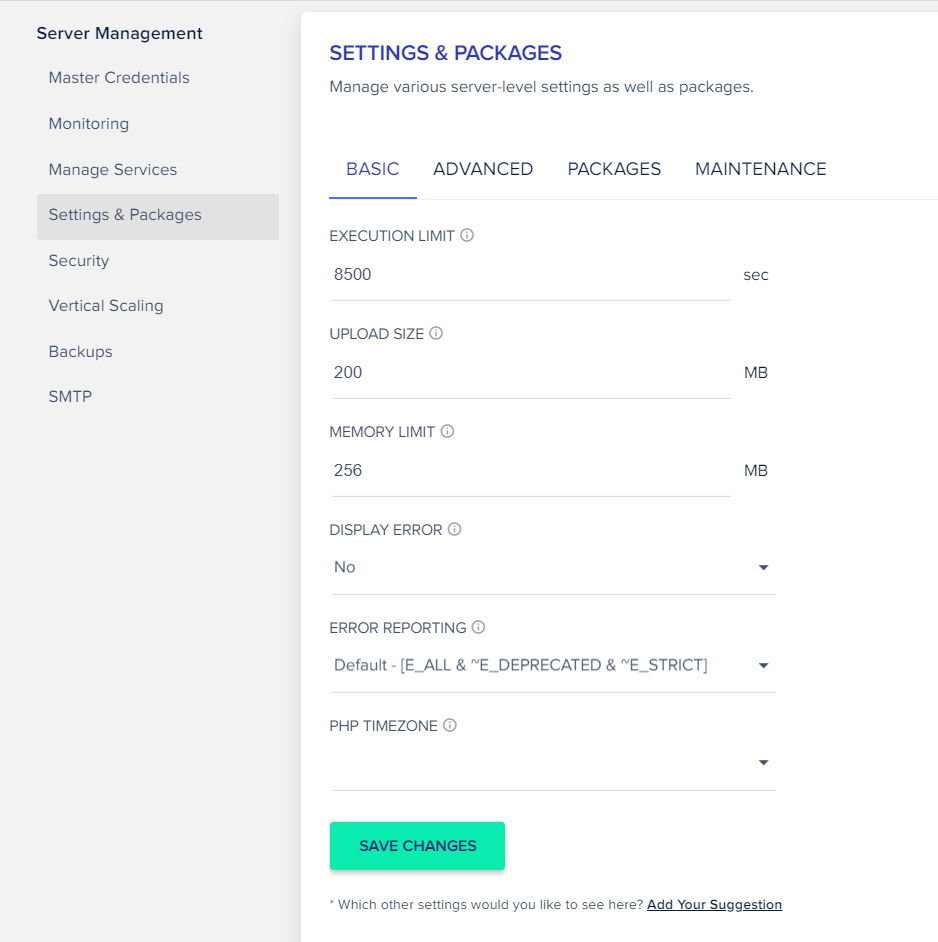 Furthermore, in Packages, you can upgrade or degrade the PHP Version for your application. You can upgrade MySQL, enable/disable Elasticsearch, Redis Cache, etc.
5. Security
In the Security option, Cloudways offer whistling and blocking IP addresses to those who try to access your server via SSH/SFTP. This feature is best if you are more concerned about the security of your server.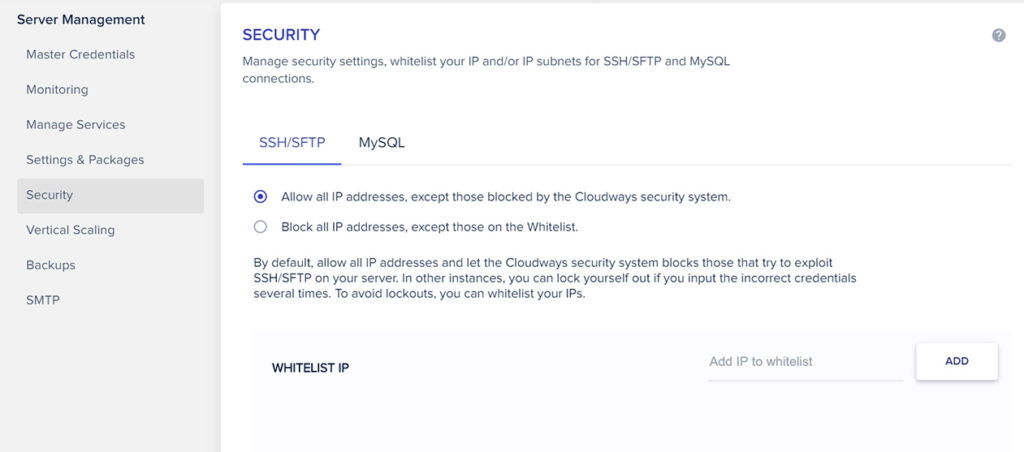 Cloudways offers several options to access MySQL Database i.e Remote Connection (requires IP Whitelisting below), Web-Based Database manager, an SSH tunnel.
6. Vertical Scaling
Cloudways offer on-demand Vertical Scaling, it is one of the best features available in cloudways as it helps to increase your server size without any hassle.

The only problem with Vertical Scaling is that you cannot downgrade your plan without creating a new server. so better to start with a small plan and upgrade your server after seeing your CPU, and RAM usage.
7. Backups
You can always keep your website safe with the backup features available in Cloudways. You can go for whole server backup or you can also use the Application-level backup feature.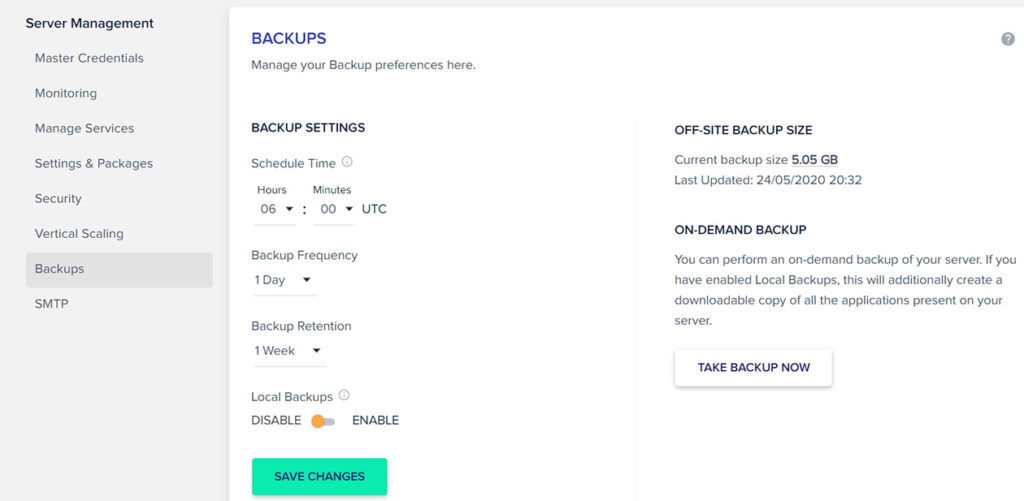 You can set a time for scheduled backup with backup frequency. You can also enable local backup and you can download it via SSH/SFTP.
Learn to: Backup Server on Cloudways
8. SMTP
Configure SMTP service to set up outgoing email delivery on your Server. You can choose between your own SMTP account or Elastic Email (Paid).

For Elastic Email, you first need to Subscribe to the Addon from the Addons Section. Elastic Email costs you $0.10/1000 emails per month, $0.30/3000 emails per month, $0.50/5000 emails per month, and $0.80/8000 emails per month.
Application Management
1. Access Details
The access details option is an important section in Application Management. Here, you get various information about the Application URL, Admin Panel, MySQL Access, Public IP, etc.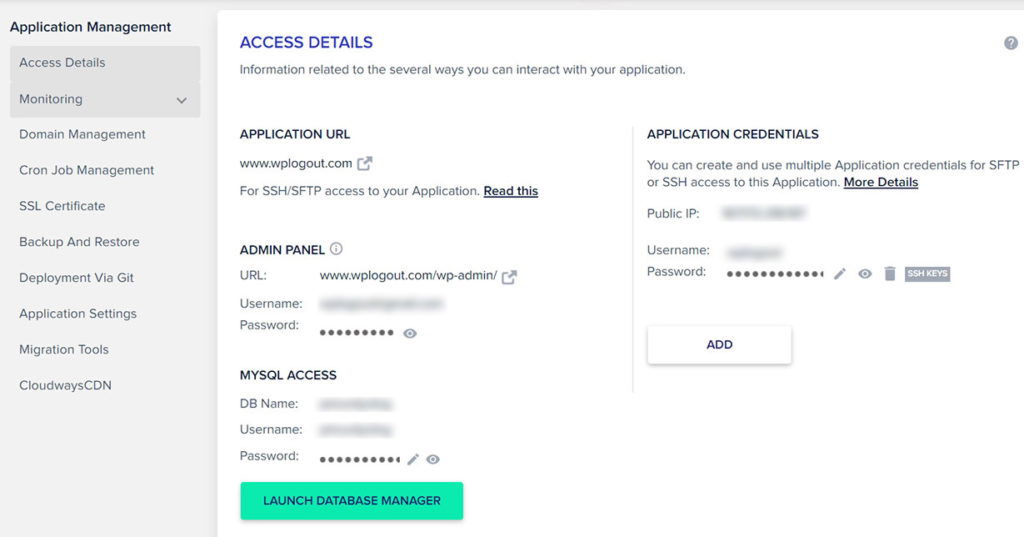 2. Monitoring
Monitoring consists of 2 sections: Analytics and Logs. In the Analytics section, you can find more about Traffic (IP Requests, BOT Traffic, URL Requests, Status Codes), PHP (Monitor Requested Pages, Currently Running Processes, and Slow Pages), MySQL ( active connections, currently-running queries, etc.), Running Cron Jobs, Disk Usage.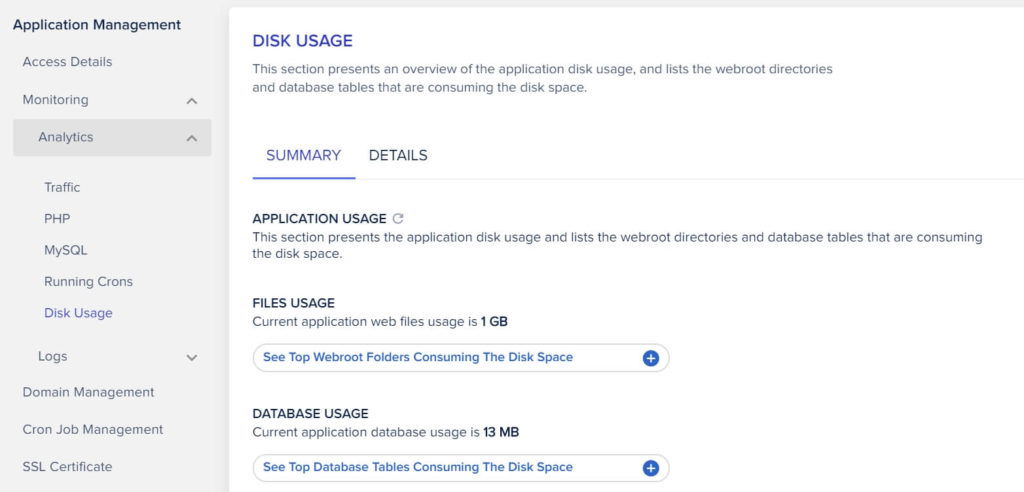 In the Log Sections, you can find Access Log and Error Log. Analyzing logs is essential to understand web requests, the status of requests, visitors' IPs, viewed pages and user agents, etc.
3. Domain Management
Domain Management is a place where you can point your domain to your web app. It can be your root domain or it can be a subdomain.

Domain Management is generally used when you are migrating your website from another host. You can point your migrated site URL to your domain.
4. Cron Job Management
Cron Job is a scheduled job that runs automatically at a certain time interval. Here you can assign basic to advanced Cron Jobs in Cloudways.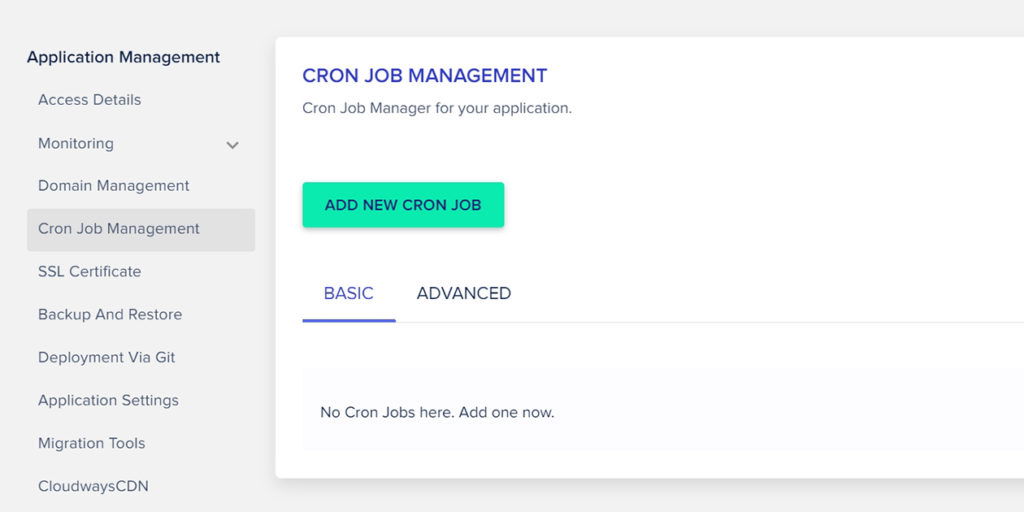 Cron Job can be scheduling a post, taking a server backup, setting an analytics traffic record, etc.
5. SSL Certificate
Cloudways supports free and paid SSL certificates at the Application level. You can install the free Let's Encrypt Certificate with one click in the SSL Certificate setting. For a custom certificate, you need to have CRT Content and KEY content.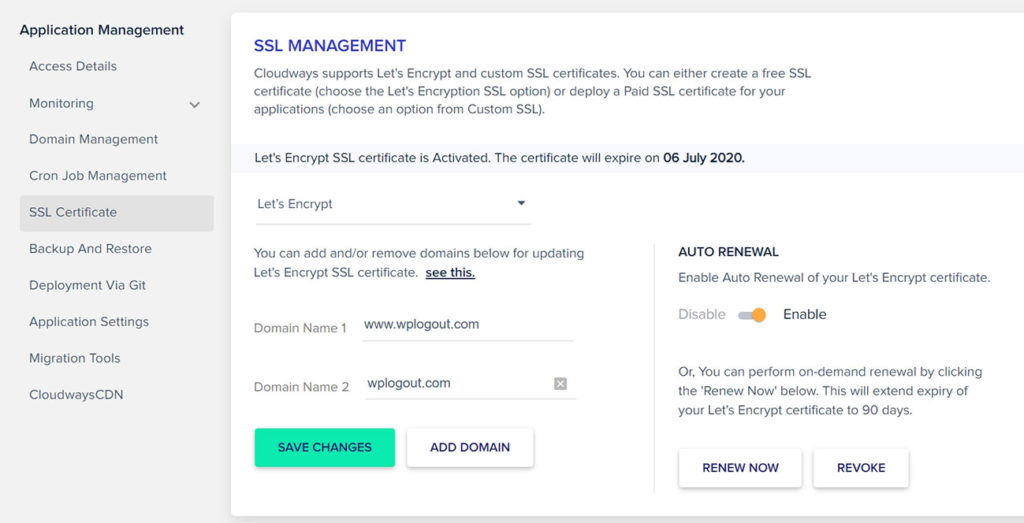 I am using the free Let's Encrypt certificate in my blog. This certificate is valid for 90 days only. You can also enable Auto-renewal features in Cloudways.
6. Backup and Restore
Another great feature in Cloudways is Backup and Restore. You can back up & restore your files and database with one click. You can also create an on-demand backup. Cloudways automatically enable scheduled backup. You can also enable server-level backup in Cloudways.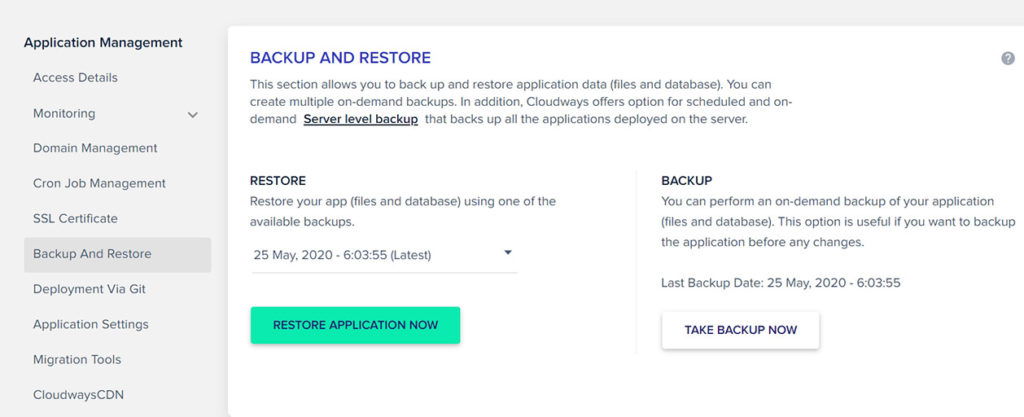 Cloudways charge $0.033 per GB of backup storage. The cost increases if the retention rate of backup is high.
7. Deployment Via Git
You can deploy your application via Git which is one of the great features in Cloudways. Your Git repository should support Git over SSH. An SSH Key identifies your server without the need for passwords. You will first need to generate and download an SSH Key.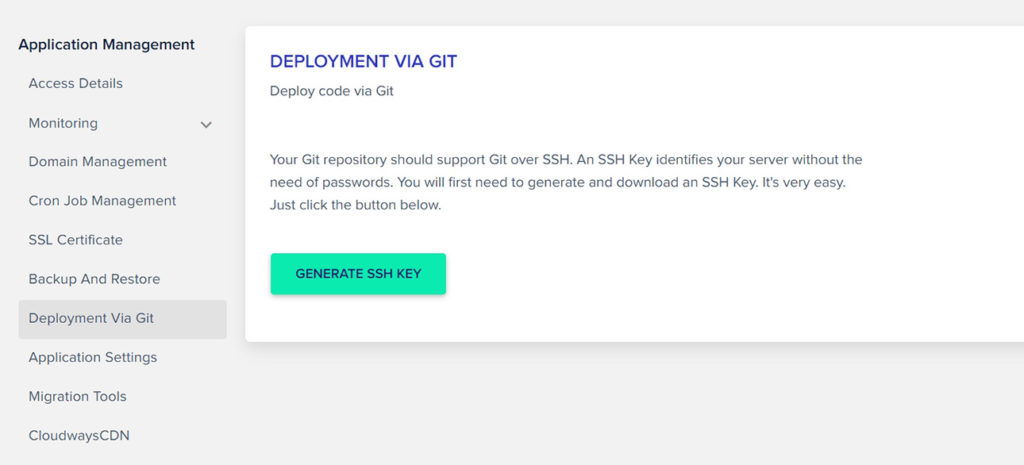 8. Application Settings
In Application settings, there are three settings available: General, PHP FPM Settings, and Varnish Settings. In General, you can rename the application folder name, and default webroot name, enable/disable CORS headers, enable/disable Varnish Cache, etc.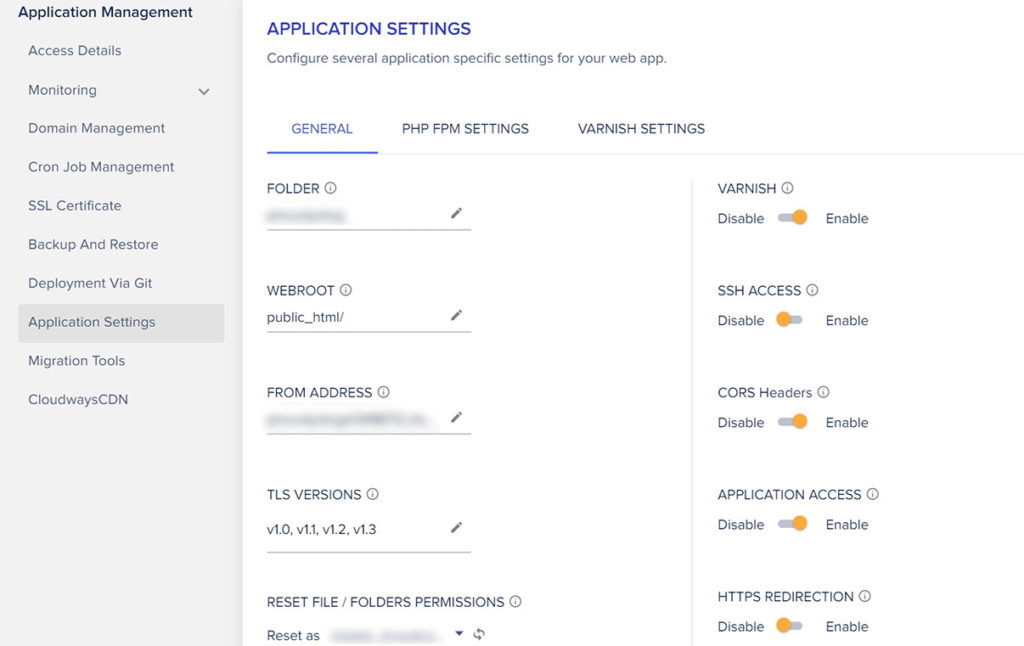 In PHP FPM Settings, you can configure basic to advanced PHP Settings. In Varnish Settings you can add the rules so that varnish can work better at the application level.
9. Migration Tools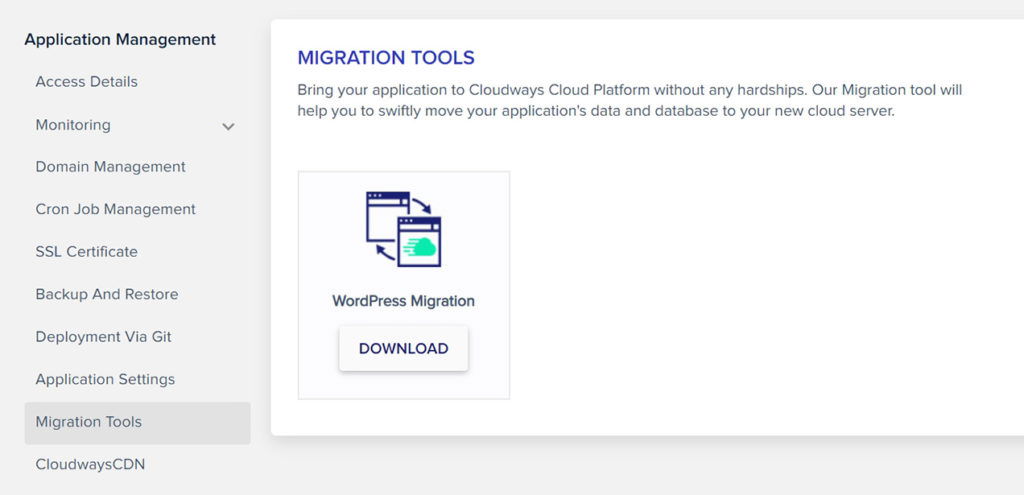 Are you unsatisfied with the current host? Do you want to migrate to Cloudways? You can download the Cloudways WordPress Migrator plugin and migrate your existing WordPress site to Cloudways. Also, you can claim 1 free migration that is done by Cloudways Migration Expert.
10. Cloudflare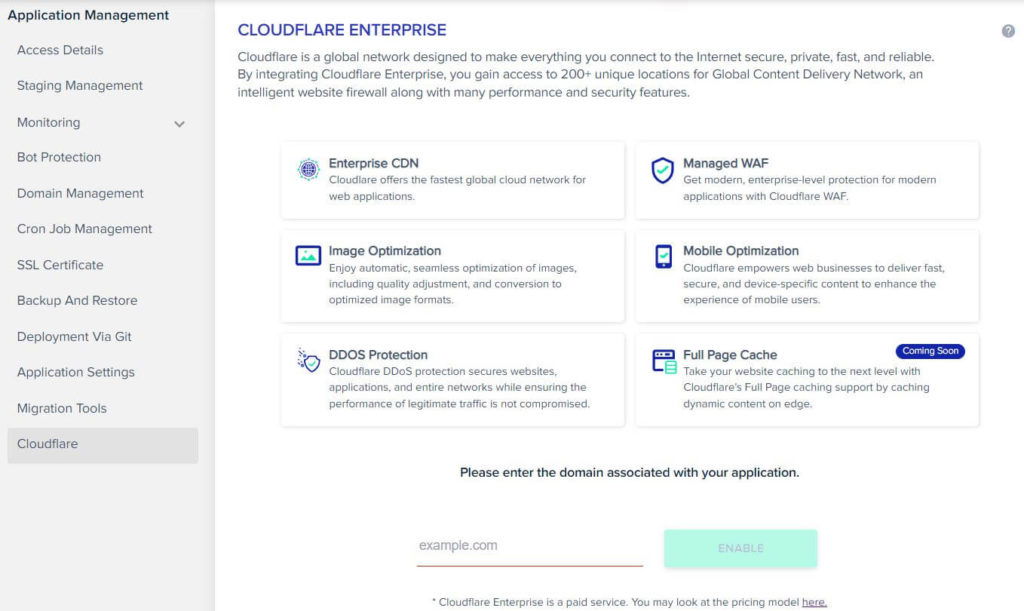 Cloudways has partnered with Cloudflare to bring Enterprise CDN integration to Supercharge your site performance.
Before this, they were partnering with stack path also known as CloudwaysCDN but now you can enjoy Cloudflare Enterprise Add-on at the cheapest price possible
| | |
| --- | --- |
| Single Domain | $4.99/month |
| 5-10 Domains | $3.99/month |
| 10-25 Domains | $2.99/month |
| 25+ Domains | $1.99/month |
With Cloudflare Add-on in Cloudways, you can easily grab all the benefits like Advance Brotli Compression, Priority DDoS protection, Intelligent firewall (WAF), mage optimization with Polish, etc.
By the way, the above-listed price is a fantastic one, and being a Cloudways user you can grab this deal.
Features
With different hosting plans, Cloudways have many unique features to look after and they are listed below.

1. First Free Migration
Cloudways offer the first free migration for users who want to transfer their site hosted in another hosting. Depending upon the size of the website, the migration can take more time than expected.
Luckily, I got five free migrations while signing up during the Black Friday/Cyber Monday Sale.

Basically, for more than one migration, you need to pay a migration fee. You can ask the support for migration. Login to your Cloudways account and Click on Grid Icon (▦) > Select Add-ons > Application Migration.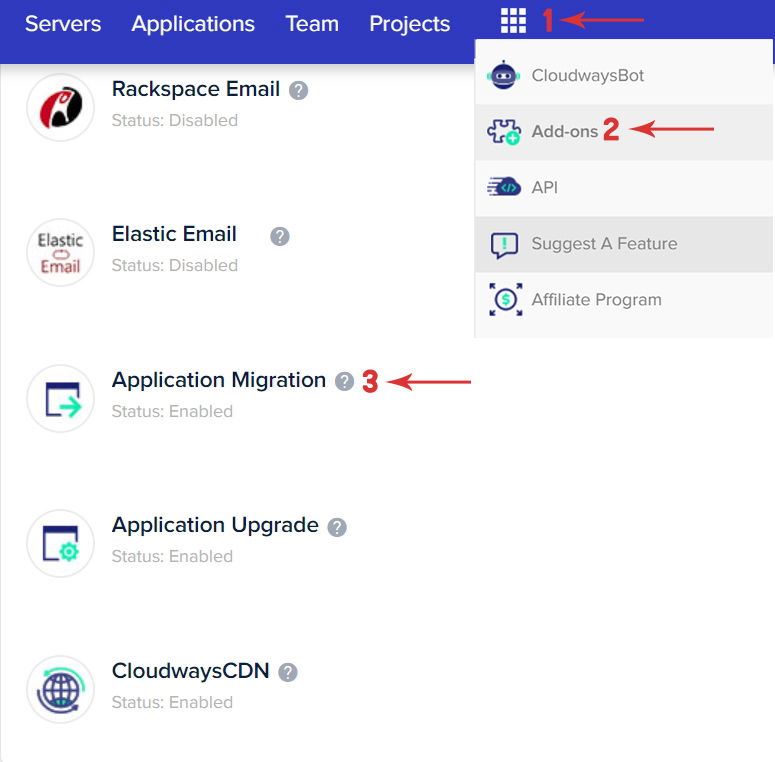 2. High-Speed Servers
All the servers are highly configured and combined with the latest technology, so the speed of the hosting is super fast. Cloud providers like DigitalOcean, AWS, Google Cloud, Vultr, and Linode are perfect to run your website including blogs, and e-commerce sites.

3. SSD Based Hosting
All cloud providers use SSD-based drives rather than HDD. SSD drives make dynamic hosting 3x faster to speed up page loading times.
4. 24/7/365 Live chat support
You can use 24×7 Live chat support to solve all your queries. 24/7 live support is one of the best cloudways features. Also, you can send an email or call the team for instant support.
5. Free SSL Certificates
Cloudways allow you to install Let's Encrypt free SSL encryption so that you can make your site even more secure.
6. Secured Firewalls
Get rid of hackers and spam traffic with dedicated firewalls. The OS Level protection by Cloudways.
7. Two-Factor Authentication
Enable additional layer security by enabling 2FA which helps to protect your website from intruders.
8. Vertical Scaling
Another great feature of Cloudways is Vertical Scaling. Increase the hosting plan (RAM, CPU, and storage) with just a few clicks. Mostly helpful when you have high traffic.
9. No Contract Boundry
Cloudways follow Pay As You Go model so you can leave the hosting anytime. It doesn't have any contract or fixed-amount payment model.
10. 1-Click Installation
Launch 10+ apps with one click that helps to save your time. 1-Click Installation mostly worked with WordPress and Magento sites.
11. Fully Support PHP
Cloudways fully support PHP-based applications, CMS, and Frameworks like WordPress, Magento, Drupal, Laravel, etc.
12. MySQL & MariaDB
Fully support the latest version of MySQL and MariaDB. Supports switching between MySQL and MariaDB.
13. Easy Git Integration
You can easily integrate Git with Cloudways as you update the code in the remote repo, the code gets updated on live servers.
14. Application & Server Cloning
Another great feature of Cloudways is that there is a 1-click setup to clone your site in the new staging environment.
15. SSH & SFTP Access
Using SSH & SFTP Access, you can securely access the server to manage your files and folder.
16. Staging Area
You can always experiment with your site with new features in a staging environment and push it to the real site after completing the test successfully.
17. Automated Backup & Restore
Cloudways Backup and Restore is yet another awesome feature to look after. By default, there is an offsite backup and also you can enable local backup at an additional cost.
18. CloudwaysBot
Get real-time notifications and insights with AI-based Cloudways Bot. You can also integrate Cloudways Bot with Slack, Email to get alerts about servers and apps.
19. Quick Server Setup
No need to know the command line. Set up any servers within 7 minutes with just a few clicks. You can always relax since you don't have to master Linux and its command.
20. Advance Cache
Use Varnish, Memcache, and Redis cache to speed up your site. By default, Cloudways enable Varnish and Memcache (combined) to make your website faster.
21. Host Unlimited Applications
In one server, you can host unlimited applications. If the traffic is higher then you will get the alert and you can always upgrade the server since it's scalable.
22. Breeze Cache Plugin for WordPress
Use the free Breeze Cache plugin developed by Cloudways to speed up your site. Follow the guide to use Breeze Cache on the WordPress website.
Also Read: Speed Up WordPress Website on Cloudways
Plans & Pricing
Cloudways gets its infrastructure from 5 cloud companies and the pricing differs from one to another provider. The 5 cloud providers are DigitalOcean, Linode, Vultr, AWS, and Google Cloud. Depending upon your requirements, you can choose any plan as Cloudways is a Pay As You Go Service.
DigitalOcean: Digital Ocean is a very popular cloud provider and the cheapest among all. I am using the basic plan of DO on Cloudways. The pricing starts from $10/month. DigitalOcean has 59+ data centers in the countries like the UK, USA, Germany, India, etc.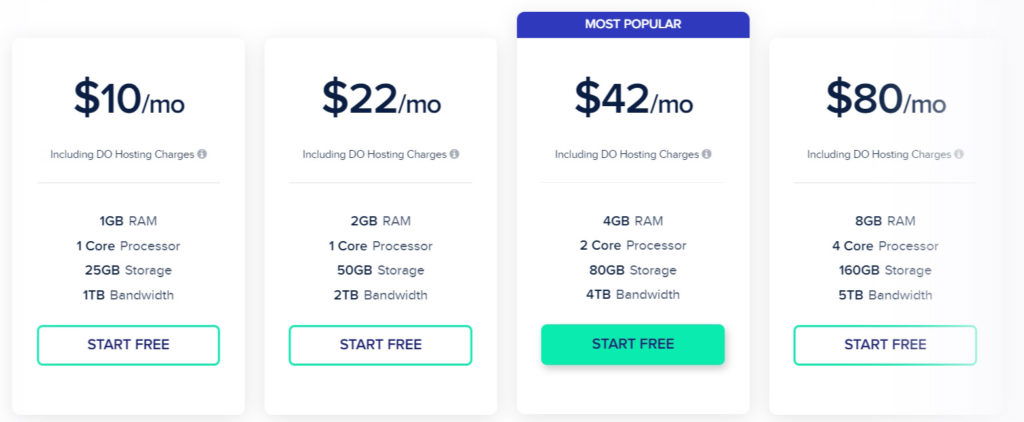 Now, Cloudways offers DigitalOcean Premium Droplets With Faster CPUs & NVMe SSDs starting from the basic price of $12/month. By using these DO droplets, you can expect much better and faster performance.

Linode: Linode has around 11+ data centers around the world with the minimum plan that starts at $12/month.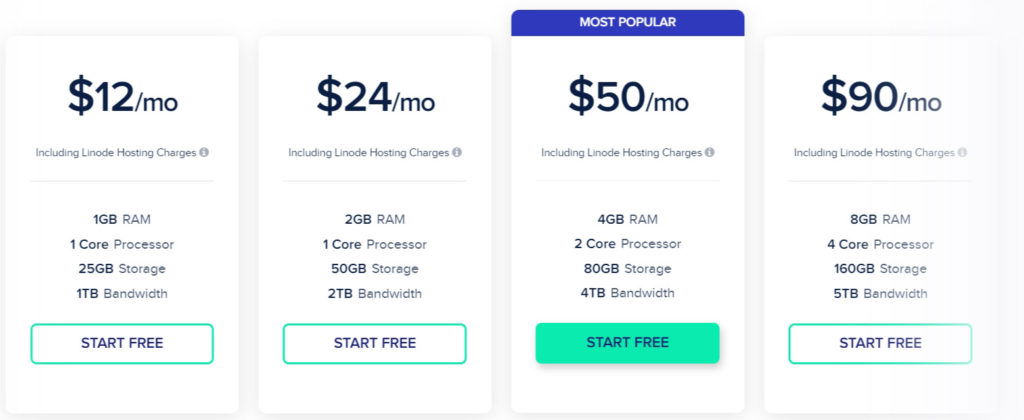 Vultr: Vultr is another popular provider in Cloudways that has two plans, one is Standard and High Frequency. The standard plan starts at $11/month and high frequency starts at $13/month. Also, it has 17+ data centers right now.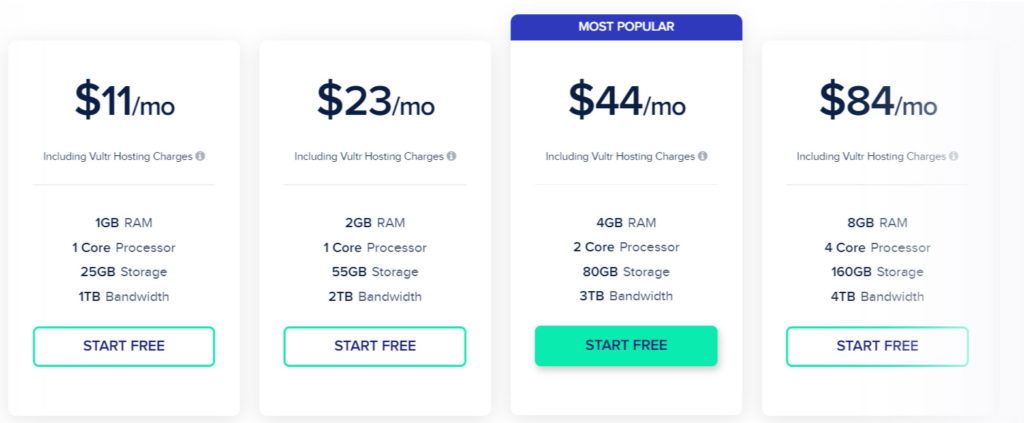 AWS: Amazon Web Services (AWS) is costly as compared to other providers. AWS is suitable for developers, agencies, and eCommerce businesses.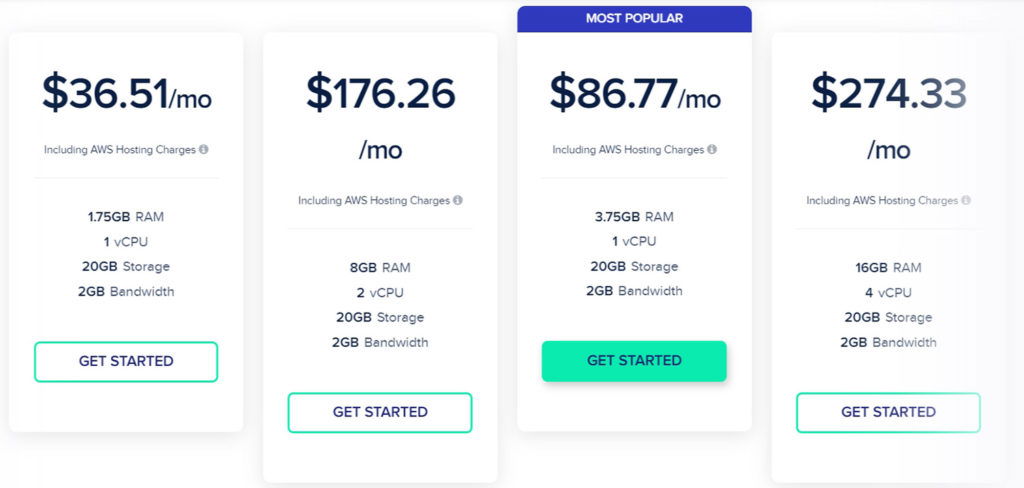 Google Cloud: Google Cloud suits the best eCommerce, developers, and digital agencies. The price is expensive as compared to DigitalOcean, Linode, and Vultr.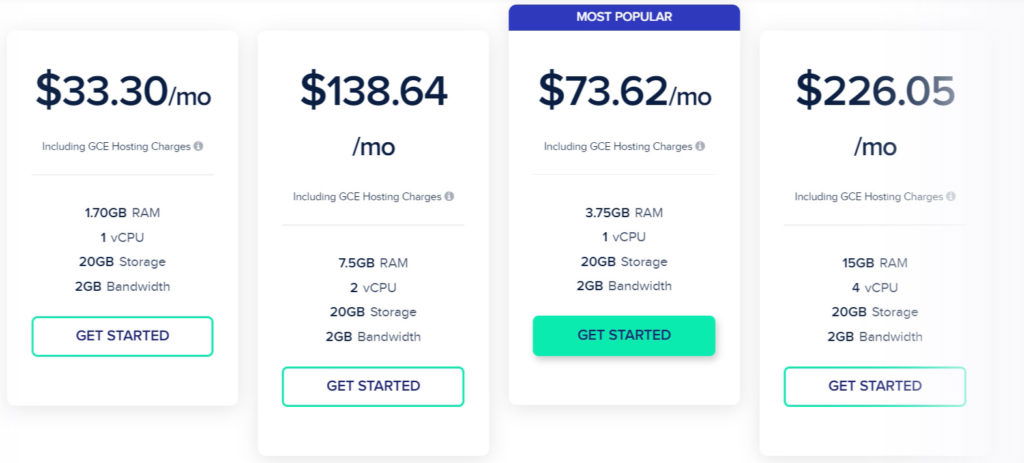 Support and Documentation
Support and Documentation are a crucial part of every hosting company and here Cloudways provides super impressive support as well as documentation. Cloudways has 24/7 support via Live Chat, Email, Call, etc.
For a Live Chat, you need to log in to Cloudways Platform and Click on Need a Hand? button and click on Live Chat.
Here, CloudwaysBot helps to quickly solve our problem by linking articles to related queries from Knowledge Base, and also Cloudways TechBot assigns the chat with the Support Agent to solve your query.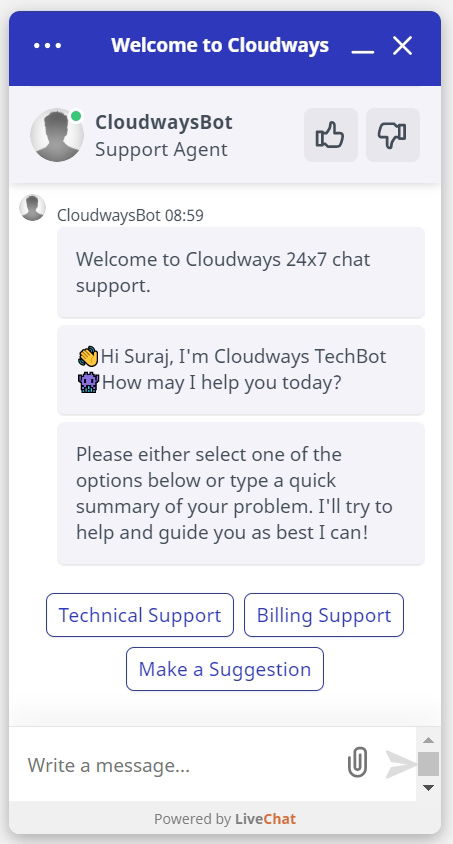 The customer support department is very active and ready to solve all the queries issued by the client. Personally, I am impressed with the support for their eagerness to solve all my problems.
Moreover, we can see a well-managed documentation (Knowledge Base) section where they almost cover all the solutions for every query.
The knowledge base section is mainly divided into three parts: Getting Started, Server Management, and Application Management.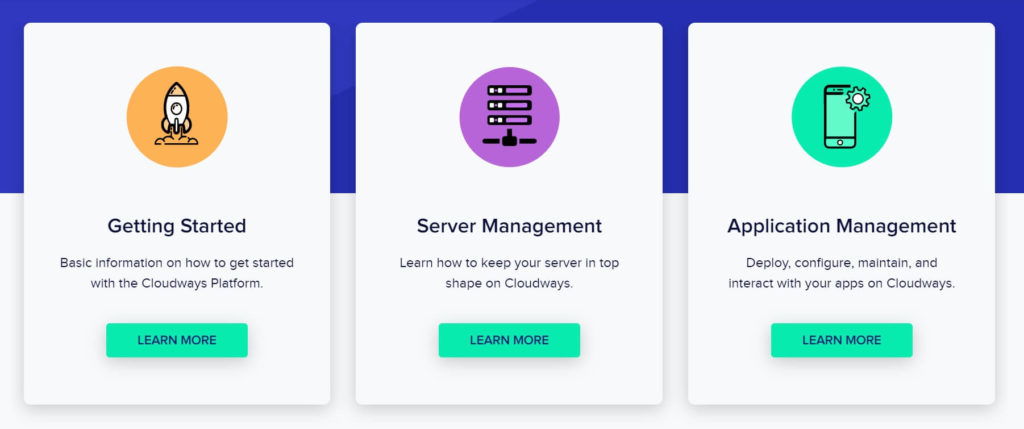 Furthermore, the knowledge base is subdivided into each small categorical sections where you can find popular solutions regarding Account, Billing, DNS, Email Services, Databases, Platform Questions, Add-ons, WordPress, WordPress CLI, Magento, Custom PHP/Laravel, Drupal, Prestashop, Backup and Restore, Scaling Your Server, Server Customization, CloudwaysCDN, Caching and Performance, SSH and SFTP, SSL, Staging Environments, Git Deployment, PHP settings, Cron Job Management, Security, Monitoring, Collaboration, CloudwaysBot, Troubleshooting, Cloudways API, Affiliate Program, Best Platform Practices, etc.
Competitors
We all know Hosting is a huge business where a single company generates millions of revenue. Cloudways has an estimated Annual Revenue of $4M – $6M. With all this, they do have huge competitors in the market.
You can find a popular hosting companies like Kinsta, WP Engine, Liquid Web, etc as the main Cloudways competitor with many other small contenders.
Cloudways Discount Coupon Code
When it comes to discount coupon codes, you can always find the one to signup with Cloudways. Use WPLogout Cloudways Coupon Code to get a 25% discount for the first 2 months while signing up. This coupon code is exclusive and only for WPLogout's users.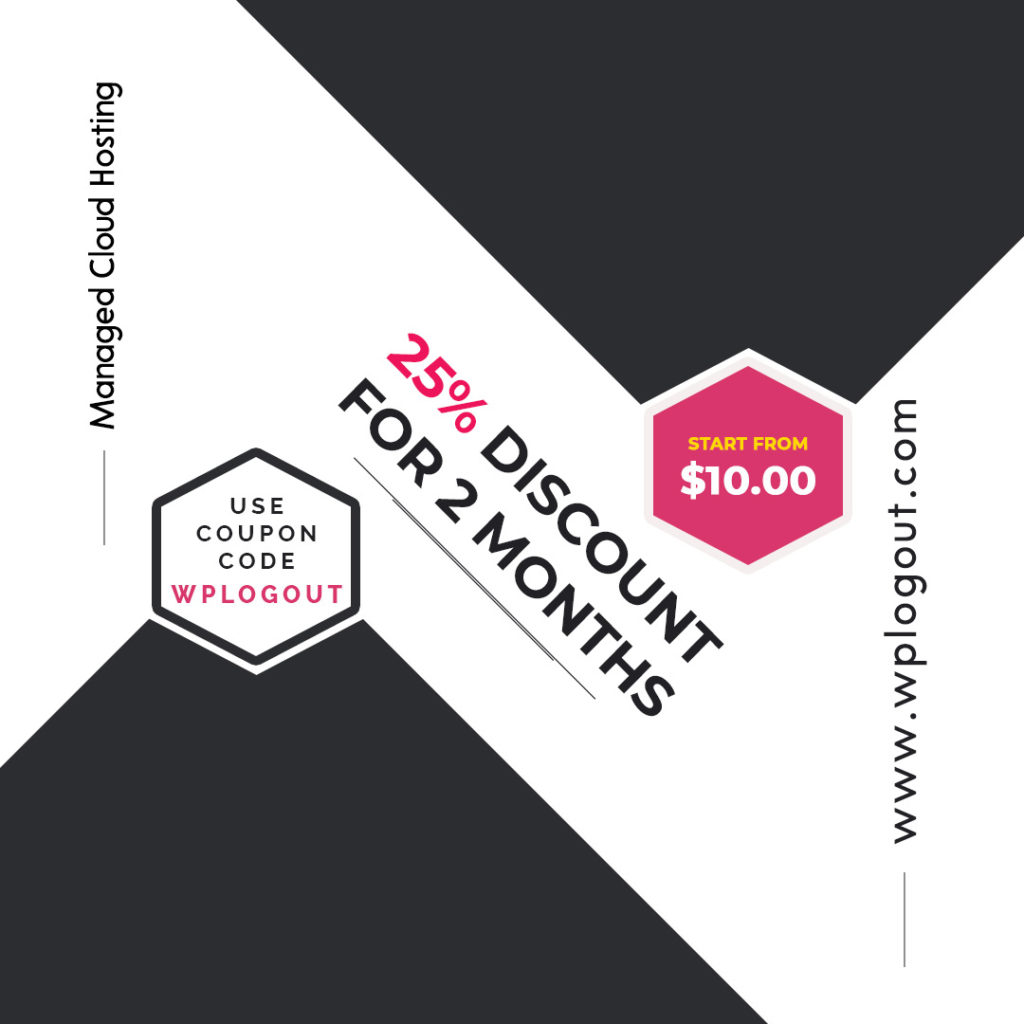 How to Claim Cloudways Discount?
You can get Cloudways Discount by using the Promo Code WPLogout while signing into the Cloudways Platform.
Click on Got a Promo Code? and use our coupon code. You can follow the screenshot to claim the 25% discount for the first two months.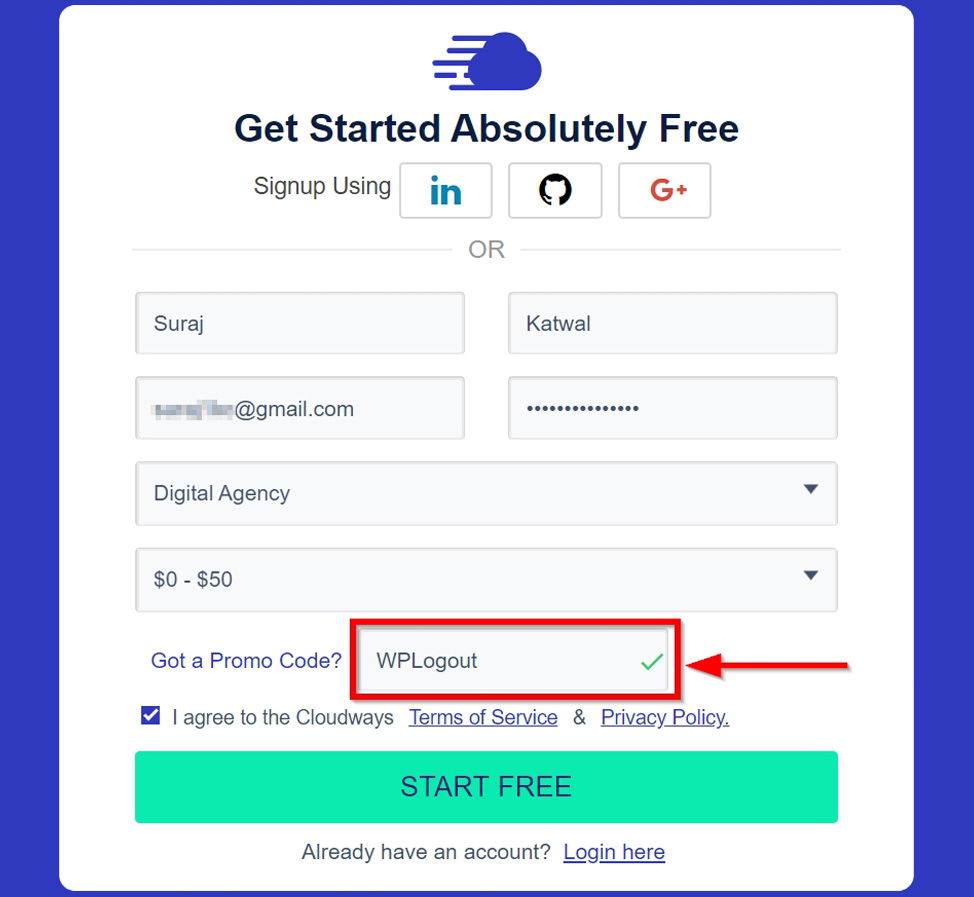 Cloudways Pros & Cons
| Cloudways Pros | Cloudways Cons |
| --- | --- |
| Infrastructure from 5 Popular Cloud Providers (DigitalOcean, Linode, Vultr, AWS, Google Cloud) | No Email Hosting (Only Paid Third-Party) |
| Fully Managed Cloud Hosting | No File Manager |
| Free SSL Certificates (Lets Encrypt) | No Root Access |
| 24/7 Support with Live Chat Services | No Domain Registration facility |
| Fastest Cloud Services with Superfast Servers | Only 1 Free Website Migration |
| Highly Scalable Servers | |
| Staging Environments | |
| Pay As You Go Services | |
Why use Managed Cloud Hosting Platform?
Mostly we face problems with shared hosting. Before I used to run my website on one of the hosting owned by Newfold Digital (EIG Company). The problem with me was the budget and the problem with the hosting was speed.
If you don't want to compromise the speed and other things then you have to switch to a Cloud Platform.
Moreover, if you are thinking of owning an Unmanaged hosting platform like DigitalOcean, Vultr, Linode, etc. then you need to be more of a technical person. You have to be a wizard on the command line to configure and reconfigure the servers.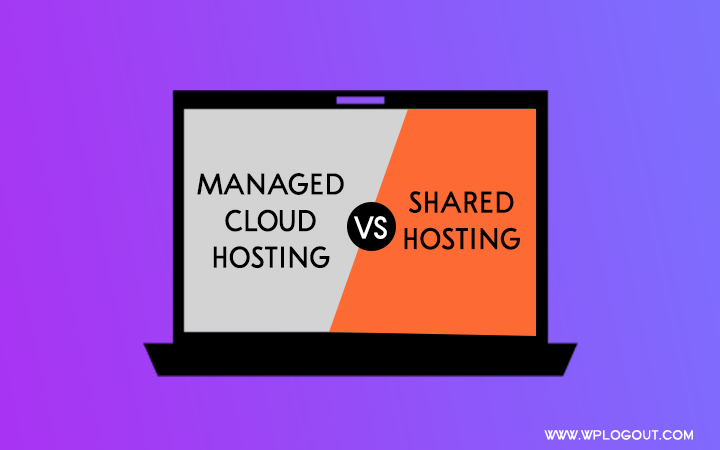 In Unmanaged hosting, you simply get a server and you have to install everything including the base software like PHP, Apache, etc. There is no pre-installed CMS like WordPress, Drupal, etc.
Though unmanaged Hosting is cheaper compared to managed hosting, the main problem with unmanaged hosting is that you are the boss.
You have to control everything like installing security patches, upgrading servers & software, controlling your database, SSL, etc. using the command line.
To avoid all the above issues, you can use the Cloudways Managed Hosting Platform.
Cloudways Hosting Review – FAQs
What is Cloudways?
Cloudways is a Platform as a Service (PaaS) company that gets its hosting infrastructure from third-party cloud providers and makes it manageable so that users can get optimized infrastructure without needing to know about its complexity.
What does Managed Cloud Hosting mean?
In Managed Cloud Hosting, infrastructures are purchased in slices from third-party unmanaged Cloud providers and make it manageable. The infrastructure includes servers that are acquired on an hourly basis.
Managed Cloud Hosting focuses their time and brain mainly on network security and availability.
Where is Cloudways based?
Cloudways is registered in Malta and it provides services to its clients from Barcelona (Spain), Dubai (UAE), and Karachi (Pakistan).
No, Cloudways is not a shared hosting platform. Cloudways gets its hosting infrastructure from the top five Cloud providers together with DigitalOcean, Linode, Vultr, Amazon Web Services (AWS), and Google Cloud. As these cloud platforms are famous for providing dedicated & VPS SSD servers for faster performance.
Is Cloudways worth the cost?
Yes, Cloudways is worth our money. With my experience in Cloudways, I recommend Cloudways Managed Hosting since it is one of the best hosting platforms in the market.
How much does Managed Cloud Hosting cost?
Managed Cloud Hosting at Cloudways cost starts from Digital Ocean's $10/month plan to the $226/month plan of Google Cloud.
How many cloud providers does Cloudways have?
Currently, Cloudways is associated with 5 popular cloud providers: Digital Ocean, Linode, Vultr, Amazon Web Services (AWS), and Google Cloud.
What is the payment system accepted by Cloudways?
Cloudways accept all major credit cards(Visa, MasterCard, and American Express). Also, you can use a PayPal account for the payment but before that, you need to fully upgrade your account and email the Cloudways Billing Team to enable PayPal as a payment option.
Note: For PayPal, you will need to add at least 3 months' payment in advance as per the server plan you will be launching in your account.
Do they provide customer support 24×7?
Yes, you can get customer support 24×7 using Live Chat. Also, you can Create a Ticket with a detailed problem. In my experience, the support is fast and clear with the topic and the support team is eager to solve all the problems.
Do Cloudways offer free Migration?
Yes, you can get one site-free migration per plan. For additional migration, you need to pay an extra fee. Personally, I got 5 free migrations by Cloudways during Black Friday/Cyber Monday sales.
Conclusion
When it comes to hosting, you have many options to choose between Shared, VPS, Cloud, and Dedicated Plans. It is always difficult to choose a better hosting platform.
Different users have different requirements including budget, storage, bandwidth, etc.
Furthermore, we all know speed, uptime, support, etc are the crucial factors behind every hosting and Cloudways doesn't comprise every detail to satisfy their clients. With Cloudways, you and your site will be in safe hands.
I am using Cloudways right now to host my website and I am pretty happy with their services including site migration, speed, billing, support, etc.
With all this, In my opinion, Cloudways is the best-managed hosting platform available right now. so, I would like to recommend Cloudways for your website hosting.
The only way to check about Managed Cloud Hosting is by signing up and trying it. Cloudways offer a free trial for 3 days without any Credit Card required. So, in three days you can try different features included within the hosting.
I hope you loved our in-depth Cloudways hosting review. If you need help, please feel free to comment below.
Love this Post? PIN IT Now. Read it Later