Local SEO is one of the vital things these days to enhance your business online. It helps to promote your online presence just like products, and services quickly to your local customers. It is one of the factors to boost your business to sky-rocket.
Most people are unaware of ranking their business locally. For Local SEO, the geographical region plays a crucial factor i.e. it is based on the location that helps you to reach customers.
You will get to know more about:
What is Local SEO Marketing?
Why is Local SEO a must?
How to do Local SEO?
Local SEO Strategy
Let's get started:
Local SEO Marketing
Local SEO Marketing is the process of optimizing your business for local-based searching. It helps to lead your business to the top results of the Search Engine.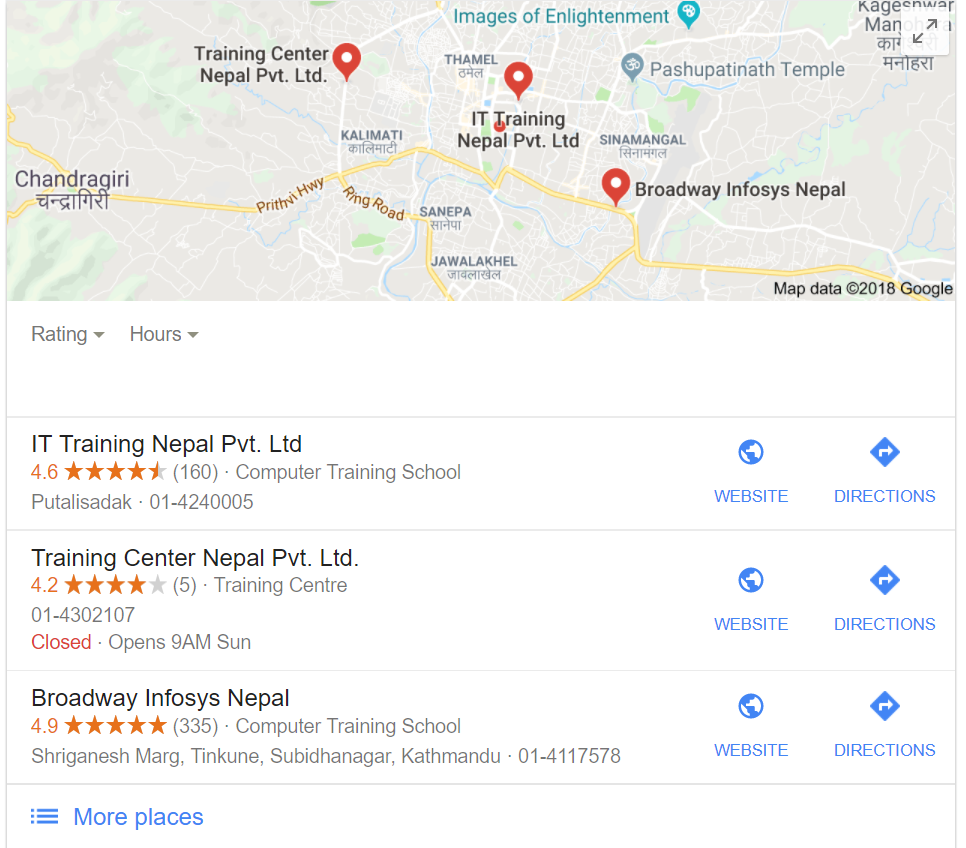 Recommended: 5 Reasons To Use Jetpack Plugin
We need Local SEO must because it is one of the ranking factors that Google Count. Besides that, there are lots of competition in the business these days.
You need to increase your local search with the help of these Local SEO tips that help you to gain more numbers of clients in the near future.
Google always wants to make their search more prominent and precise, so to meet one of the Google ranking factors, you need to list your business locally ASAP.
Local SEO Guide and Strategy:
There are certain steps to list your business online. We'll discuss it below.
We all know that Google is the King of Web Search. We cannot ignore Google since it dominates the Search and most people around the world are using Google as their search engine.
Here Google offers you to get listed your business for free of cost known as Google My Business. Before getting listed you need to take care of these things.
You need to collect complete data before getting started. what are those complete data?
Business Name
Address
City
State
Zip Code
Phone Number
Website URL
Email Address
Description
Owner Name
Year Founded
Business Category
Business Hours
Here's a tip: Always try to use same Business Name, Phone Number, Address while creating different profiles across different websites. It helps to increase your brand and visibility in search engines.
These are the basic things you need to manage. Before Using Google My Business you need to get listed on Google Maps or if you already got listed then you need to Claim your Business.
If your business is not listed on Google Maps then you need to follow these things or if you already got listed then you need to skip these steps:
First of all, Go to Google Maps
Sign in with your Gmail and Click on Menu
Scroll a bit down and click on Add a Missing Place
You'll be prompt to Add a Place where you need to fill the form with your Business Name, Address, and Category which are mandatory things you need to insert and you can fill up your Phone Number, Website, and Office Hours.
Finally, Click on Submit Buttons and wait until Google mail the status of your missing places.
Step 2: If your business is already listed on Google then follow these steps
Go to Google Maps
Search your Business Name in the Search Box.
On Left Side, you'll see Claim this Business. Click the link.
After that, you need to Accept the Terms of Service and Click on Continue
You'll be redirected toward Google My Business Page
Now you need to verify it as your Business. It can be verified using two methods. One is by Post and another by Phone. Most of us will only see one option i.e. Post Method. For that, you need a PO. Box Number
Click on Send Postcard.
You'll get You Postcard within 1 month after getting the card you need to revisit Google My Business Page using the same Gmail id as used before and insert the verification code. Finally, your business is owned by you(legal owner).
Another way of shoving your Local SEO is by using Facebook. Facebook is a popular social networking website that lets you register your profile, and connect with your friends and family.
In terms of Local SEO, We can use a Facebook Page to raise our Business. For that, you need to create a Facebook Page
Like this, you can use different websites to make your Business More Visible. There are sites such as Yelp, TripAdvisor, etc.
Note: The most important thing in Local SEO is to collect reviews, testimonials, ratings, etc in a positive trend. People drive to your business by reading reviews, testimonials and rating people since these things are vital elements for your business.
How to get Positive Feedback to Boost Local SEO?
You need to use a different strategy to get feedback for your business. Positive reviews are always a fabulous thing to do with local SEO. One of the great aspects of having positive reactions, replies, and comments is that new customers will have positive feelings for your business.
Ask your customers to leave feedback about your business. Ask what they feel about your work, support, etc. Also, ask them to give the rating, and share it with their friends.
Always respond to the customer's feedback as this may be positive or negative. Never miss to Thank them for positive reviews and always ask them if you could do anything more for them.
Always respond to negative comments as it helps you to correct your mistake and move forward. It actually shows that the business owner is always listening to the customers as this helps to boost your business.