Fed up with Ezoic? Discover how to remove a website from ezoic platform and regain control of your online presence. Follow these easy steps now!
Ezoic is a good ad network if you are using AdSense and want to increase your revenue. As it almost doubles your current AdSense revenue. But there may be your reasons to remove it and move on.
So, in this guide, you will learn to
Remove your website from the ezoic platform completely.
Re-enable AdSense (If needed).
Process to delete Ezoic Account.
So on…
Steps to remove a website from Ezoic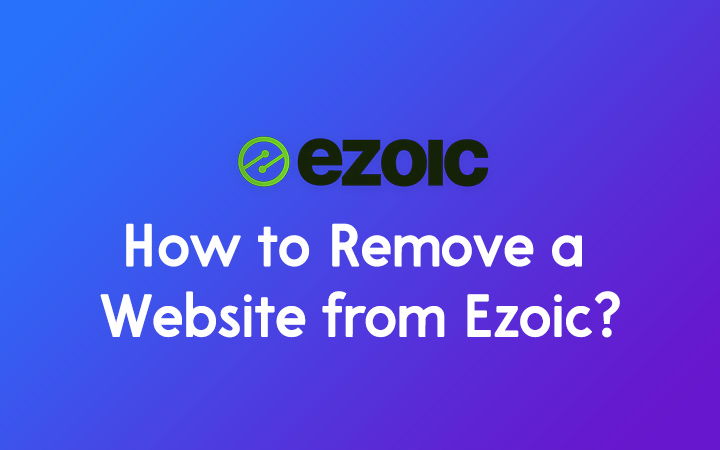 Step 1: Login to your Ezoic Account
The first task is to log in to your current Ezoic Account in order to remove your website completely.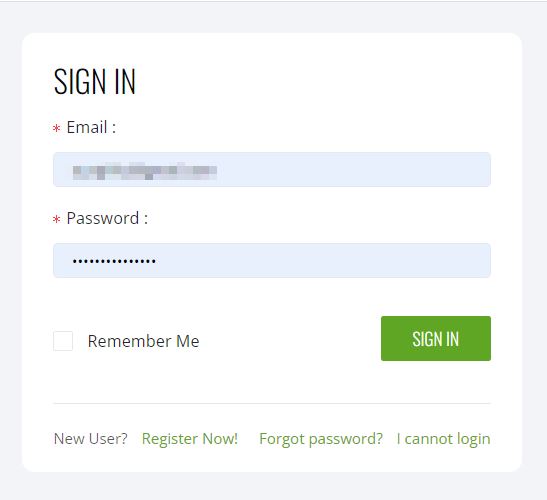 Step 2: Go to Settings
Now, if you have multiple sites then you need to first select the site you need to remove from ezoic.

Step 3: Remove Site Integration
Now, you will see the Site Integration tab, you may have integrated your site via nameservers or Cloudflare.
If you are using the WordPress plugin method then deactivate the Ezoic plugin from your website.
If you are using Cloudflare then hit the Remove Cloudflare button.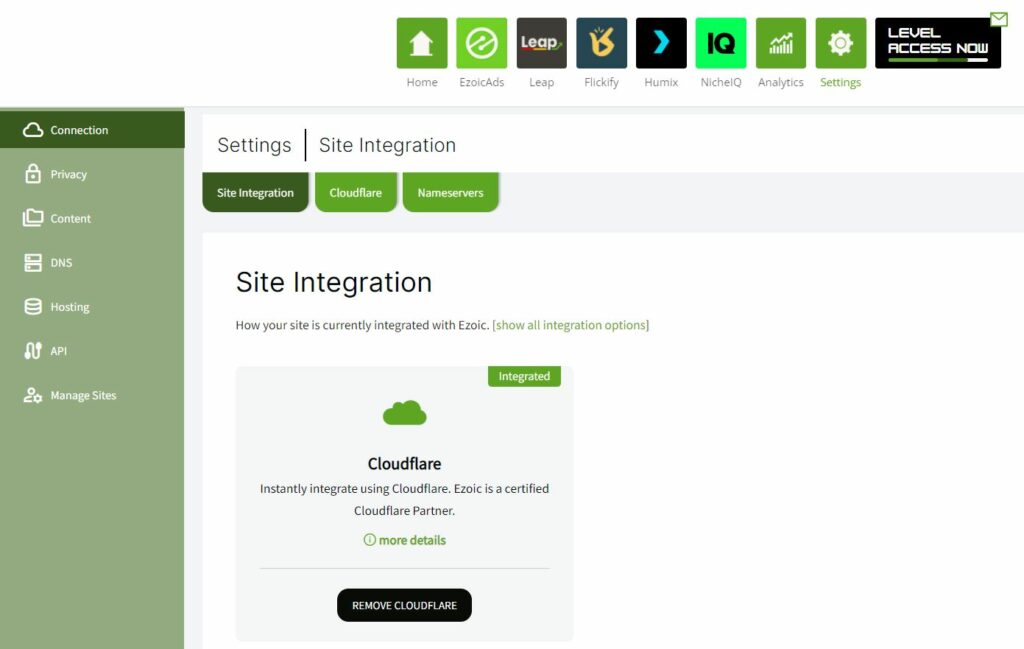 Step 4: Remove Site from Ezoic Account
Now, it's time to completely remove your site from your Ezoic Account.
Go to Settings > Manage Sites > Remove Site.

Click on the Remove Site button to completely remove your website from Ezoic.
Step 5: Remove Third-Party Integration
Go to your AdSense account.
Navigate to the "Account" section.
Look for the "Third Parties" option.
In the list of third-party integrations, locate "Ezoic, Inc."
Click on the option to "Remove Manager from Account."
Following these steps will successfully remove the Ezoic integration from your AdSense account.
Reasons to remove a website from Ezoic
There could be several reasons why you want to remove a website from Ezoic.
Low RPM: You are expecting a high RPM (Rate Per Mille) but are not satisfied with the current rpm.
Technical issues: Sometimes, people may face issues with their website after using Ezoic, like errors while loading, difficulty with caching, or new content not appearing on the homepage.
Complex integration process: When you apply in ezoic, they usually approve it but the integration is complex and you need to be technically gifted, so it may take time for you.
Trying Different Ad Networks: If you have 50,000 sessions or 1,00,000 page views then you wanted to give it a try to Mediavine, AdThrive, so wanting to switch to a different monetization strategy altogether.
How to Delete Ezoic Account?
If you want to delete your Ezoic account, here's how you can do it:
Log in to your Ezoic account.
Go to the Ezoic Help Center page.
Click on the "Open Live Chat" button.
Choose "Other" as the topic and write a message asking for your account to be deleted. Make sure to include any necessary details.
Click the "Start chat" button and verify your identity.
Confirm your request to delete your account.
If Live Chat is not possible, create a support ticket.
Alternatively, you can send an email to support@ezoic.com asking to delete your account and erase your data.
However, it might take a few hours to a few days to get a response from Ezoic.
FAQs
How long does it take to remove a website from ezoic?
Usually, it's a follow-up process and may take from 1 day to 1 week to completely remove a website from the ezoic ad network.
What happens to the ads on the website after it is removed from ezoic?
If you remove your website from Ezoic, then the Ezoic ads will no longer appear on your site. But if you used other ad networks like Google AdSense before, you might need to re-enable those ads manually.
Why are ads still showing after removing ezoic?
When you remove Ezoic, ads may still appear on your site because of stored content, plugins, or ad restrictions; to ensure they're gone, you should clear your cache, remove residual code, and check your ad settings, or reach out to Ezoic support for help.
How long does it take to receive an email from ezoic after requesting account deletion?
It may take a few hours to a few days to receive an email from Ezoic after requesting account deletion. The response time can vary depending on the volume of requests they receive and how busy their support team is.
At the End
Setting up Ezoic can be a complex process, and removing it from a website can also be time-consuming.
To remove Ezoic, one may need to remove Cloudflare integration or uninstall the Ezoic plugin from the website.
There could be various reasons why someone may choose to remove Ezoic from their website. One common reason could be the negative impact it has on website speed.
Ezoic's integration may cause websites to load slower, which is bad for user experience and SEO.
Another reason for removing Ezoic could be the desire to switch to a different ad network, such as Mediavine or AdThrive (Raptive). These networks are known for their premium ad placements and higher earnings potential.
Ultimately, the decision to integrate or remove Ezoic depends on the specific needs and goals of the website owner.
It is important to carefully evaluate the pros and cons of different ad networks and optimization strategies to determine the best approach for your website.