Here is a simple blog post to give you a glimpse of some of the reasons to use the GenerateBlocks plugin. A powerful tool that every WordPress user should use.
In this blog post, we are going to list the reasons why I recommend bloggers to use it and why I am a Pro user.
10 Reasons to Use Generateblocks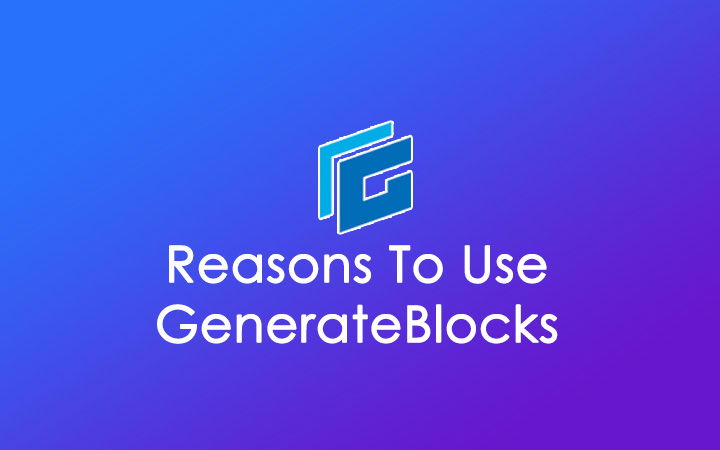 1. GenerateBlocks Plugin is free
Getting started with the GenerateBlocks plugin is easy since it is available in the WordPress repository for free, Go to install > Activate and try it.
2. It is simple and fast
Like another block, Generateblocks doesn't have many blocks, the beginners can easily integrate GB into their website and also in their content. This block plugin is code dependencies free, creates dynamic CSS, and delivers lighting-fast websites with clean HTML.
3. Blocks are fully responsive
There are 6 main blocks in GenerateBlocks – Container, Grid, Headline, Buttons, Image, and Query Loop which gives total control over Mobile, Tablet, and Desktop.
Container: Everything starts with the container, it helps to organize your content.
Grid: Creating flexible grids and advanced layout is possible with Grid Block.
Headline: With the Headline block, you can replace default Heading blocks in WP.
Buttons: Create Stylish buttons and customize them according to your needs.
Image: Extend your image setting from static to dynamic image element.
Query Loop: Create a list of posts anywhere using GB's Query Loop Block.
4. GenerateBlocks Template Library
If you are a pro user then you can import GenerateBlocks Template Library with one click. You can insert more than 200+ templates into your website/content in one click. The template consists of
Button
Call to Action
Contact
Content
Footer
Headline
Hero
Hover Boxes
Info Boxes
Logos
Pricing Table
Social Media Icons
Table
Team
Testimonial
Wireframe
5. Merging WP Show Posts Plugin with GB
Tom and the team have decided to merge WP Show Posts with GenerateBlocks as the GB plugin has been providing 90% of the functionality. The only part remaining is the advanced Query Loop.
With this integration, Generateblocks is going to be more powerful than ever and it will one of the reasons to use Generateblocks plugin.
6. Coding Standards
Tom Usborne is a WordPress Developer who is famous for building lightweight products with the highest coding standards for security, stability, and future compatibility. I trust him and his team for every product.
7. Support
The support I get from the team is top-notch, I can assure you that you won't complain about the support. Within their domain, they are always ready to solve problems.
8. Community
The team behind this plugin is the team behind GeneratePress Theme. so, you can join the GP Facebook Group or official forum to interact among GeneratePressers or Generateblockers. The community surrounding this plugin is growing as well, meaning that you're not alone in its use of it.
9. Pricing
There are 3 GenerateBlocks pricing Plans, the Personal Plan is $39/year, Plus Plan is $69/year and the Professional is $99/year.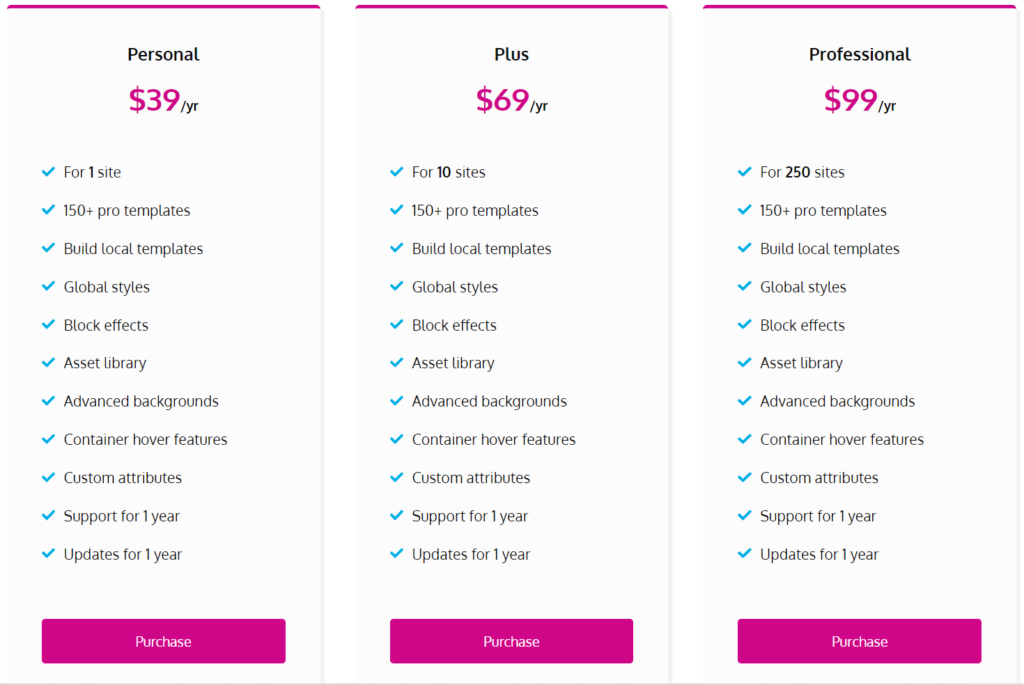 10. Integration with Other Themes
Generateblocks is not limited to GeneratePress Theme but you can use it with any other WordPress theme. But my preferred combination is GenerateBlocks Pro + GeneratePress Premium Version. You can try both as they do have a 30-days money-back guarantee.
Also Read: GeneratePress Theme Review
GenerateBlocks Premium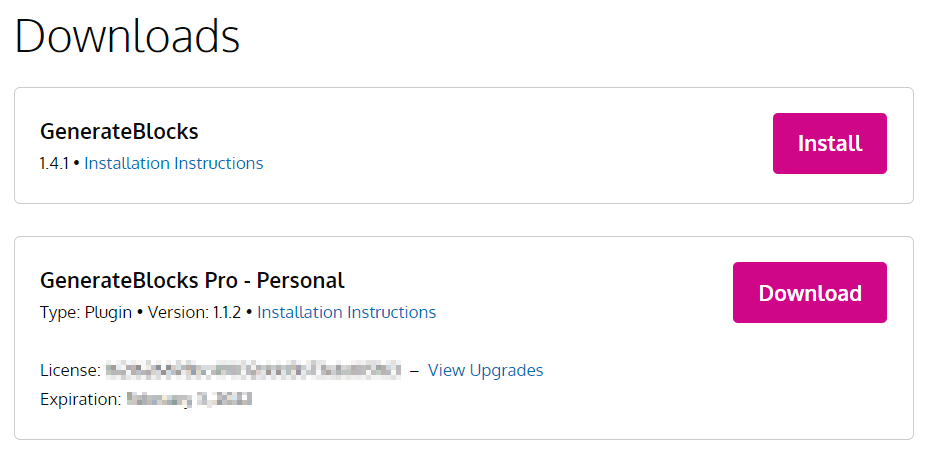 GenerateBlocks has been a worthy investment for me so far! I have been using the Pro version on one of my websites. As mentioned above I have various reasons to use Generateblocks free and Pro versions.
If you are interested in trying the GB premium version then you can try they offer 30-Day Money Back Guarantee For New Purchases. Also, read our GenerateBlocks Review on our blog.
As of now, there is no lifetime license but you can purchase a yearly plan: the personal plan, cost $39/yr, the Plus plan costs $69/yr, and the Professional plan for $99/year.
FAQs – GenerateBlocks Plugin
Will Generateblocks make my site slow?
No, Generateblocks is a lightweight WordPress Block Plugin and it will only load on the page you are using for managing your content/website.
Can you use GenerateBlocks for free?
Yes, it is freely available in the WordPress repository if you love to use advanced features then you can opt to buy the pro version.
Can we integrate the GenerateBlocks plugin into other WordPress Themes?
Yes, you can integrate the GenerateBlocks plugin with any other themes but it is best if you use GeneratePress Theme with this plugin.
Bottom Line
If you are interested in using the plugin then you can start with the free version and later you can opt into the Pro version of GB.
And here we are not saying you should use not other builders but give Generateblocks a try and you will be amazed by the level of customization, the way you design a site will change forever.
Other than that, you can check our Generateblocks tutorials category for an in-depth guide. Here are some of the recent tutorials you can design using this WordPress Block Plugin.