So, want to know how to start a blog? Learn more on
How to start a blog and earn money?
What is needed to start a blog?
How to start a successful blog?
You may have these kinds of burning questions on your mind. In this "How to Start a Blog" tutorial, we will clear your burning issues.
This post will be a complete guide for beginners to learn how to start a blog. Many people want to start a blog and earn money. But they don't have ideas or knowledge on how to start a blog.
After following this tutorial you will know the easiest way to start a blog. Let's get started and create a brand new blog that really rocks. There are some logistics you need before creating a blog:
Great Domain Name.
Good Hosting with Excellent Support.
Blogging Platform.
Elegant and SEO Friendly Theme.
How to Start a Blog? – Quickest Way
If you want to create a blog within a few minutes then you can avoid the whole articles but if you want to be a successful blogger and want to get detailed information on how to start a blog, please follow whole tutorials to get better insights.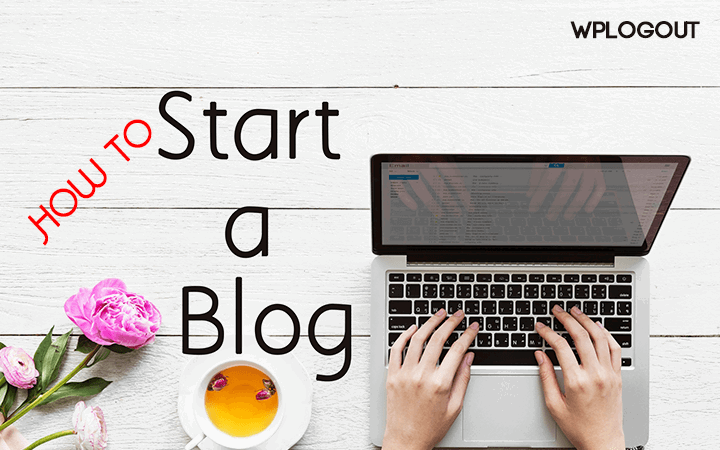 Get a Domain name. Visit Namesilo, search Domain name and use coupon codeWPLogoutto get a discount.
Sign up a Hosting Plan. Use Bluehost WordPress Hosting.
You will be introduced to the WordPress Platform. You need to log in with a given username and password.
Install a new theme to replace the default. Recommend theme are Generatepress, Studiopress
How to Start a Blog: Step By Step Process
We can find lots of sites where you can create a free blog using Blogger, WordPress.com, Wix, Weebly, Tumblr which I don't suggest if you want to be a successful blogger.
It is recommended that you need a self-hosted blog/website to get started. I prescribe to use WordPress which is one of the most used platforms all over the world.
The free blogging sites have lots of limitation, you can't control or modify most of the settings. so what are the benefits of using the self-hosted blog?
100% Ownership of your whole website.
You can create SEO Friendly website with fast loading speed.
Ability to customize your WordPress website.
You can own hosting with 24/7 Customer Support.
You can make money through your content.
Besides this, there are lots of advantages of owning a blog. so, better get started with the self-hosted blog.
1.) Find Your Niche and Pick a Good Domain Name
It is essential to pick a niche with a broad audience where you can find great topics to create blog posts and earn money with long-time blogging.
Finding a good domain may be difficult because there are lots of names that have already been registered. So, here are quick tips to find and pick a great domain name.
Try to stick with Top–level domain (TLD) like .com, .net or .org
Don't choose the long domain name. Try to use a short and sweet name so that it will be easy to remember.
Try to avoid stop words.
Don't use numbers and hyphens.
Furthermore, you can register your domain name at Namesilo. Here, you can register the domain name at cheaper than any other sites. Use Coupon code WPLogout to get a $1 discount.
Learn SEO Basics: SEO Terms and Terminology
2.) Choose a Platform
Choosing a platform is one of the vital things before starting a successful blog. There are many platforms available on the internet. Selecting the platform is a long-term goal.
You can't think about changing the platform frequently, it will be time-consuming and may ruin your blog. As I have already mentioned free platforms.
There are lots of free blogging sites just like Blogger, WordPress.com. Choose WordPress.org as a Blogging Platform but not WordPress.com.
There is a difference between wordpress.org and wordpress.com. I am in love with WordPress and popular websites like Etsy, TED Blog, Yelp, Skype blog, etc. are using this platform. These are just a few examples but there are lots of sites besides this.

3.) Choose a WordPress Hosting
After deciding to choose WordPress as a blogging platform, the next step is to choose a hosting. Hosting is the main backbone of a blog or any website.
Since many newbies stuck in this part as they can't decide which hosting is secure, provides support, uptime, etc. So, it's time to get yourself clear.
Hosting is one place where you upload your coding, files, or everything related to the website. Choose Bluehost as your hosting partner.
It is the recommended hosting by the Official WordPress website.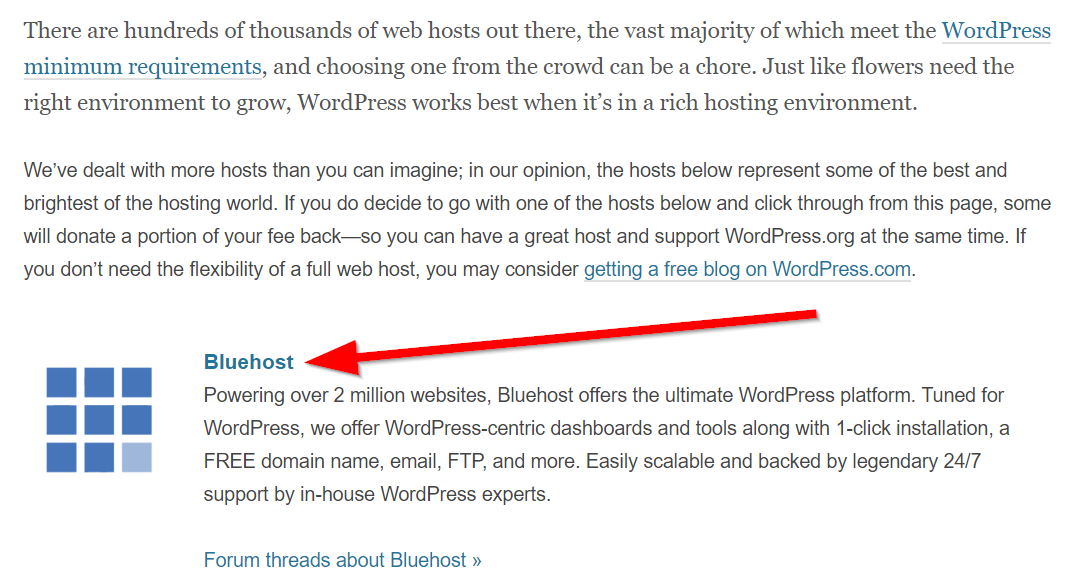 Why is Bluehost best for Hosting?
There are few reasons to host your site on Bluehost and they are best in their business.
You will get Free Domain.
Free Website Builders
1-click WordPress Install.
Money-Back Guarantee
Free SSL Certificate Included.
24/7 Customer Support.
Over $200 of Marketing Offers
Create your Own Blog: Steps with Bluehost
Step 1: Get Started with Bluehost
Visit the Bluehost website and click on Get Started Now Button. Here you will get our Bluehost discount offered to you.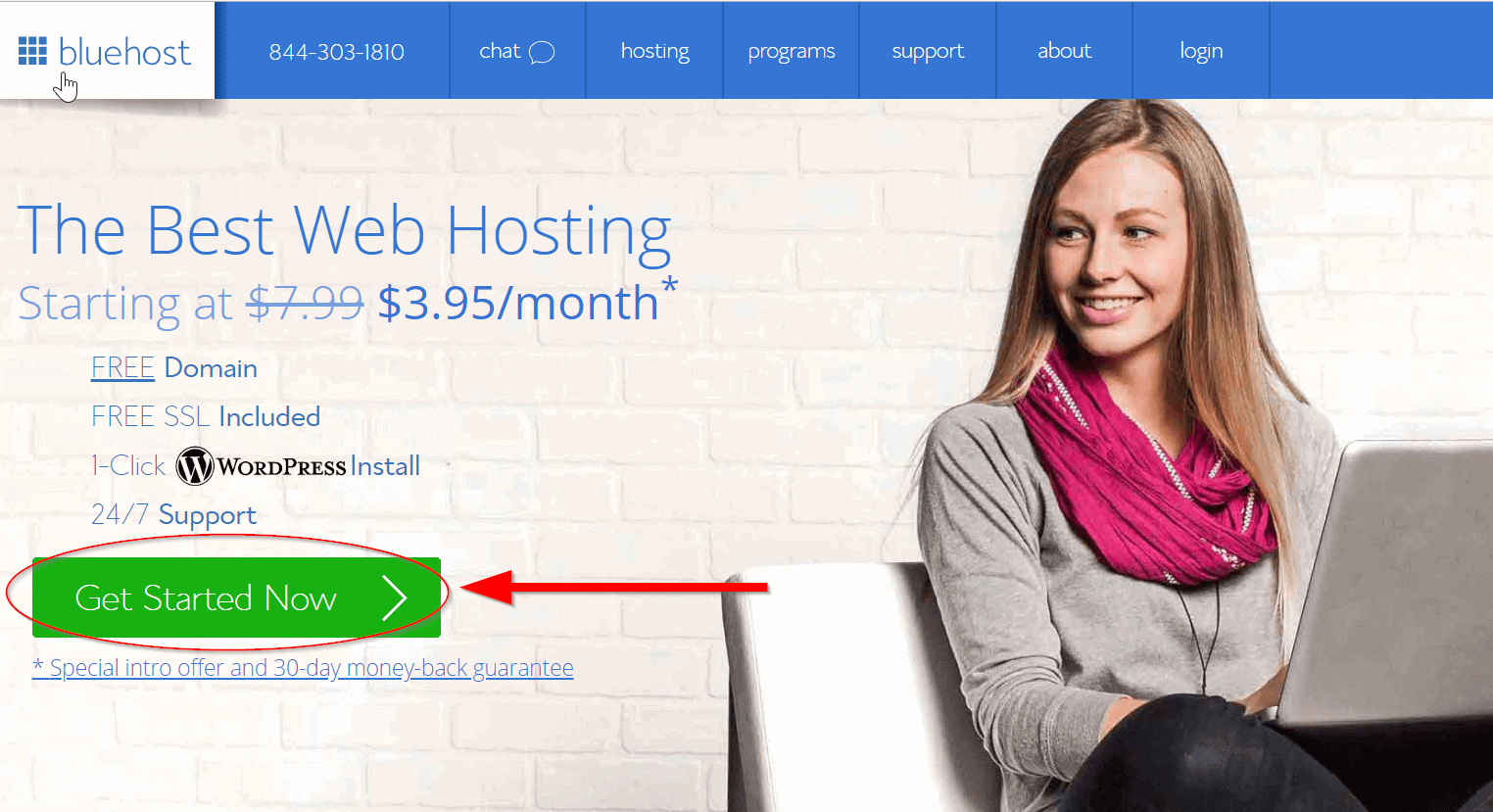 Step 2: Select your Plan.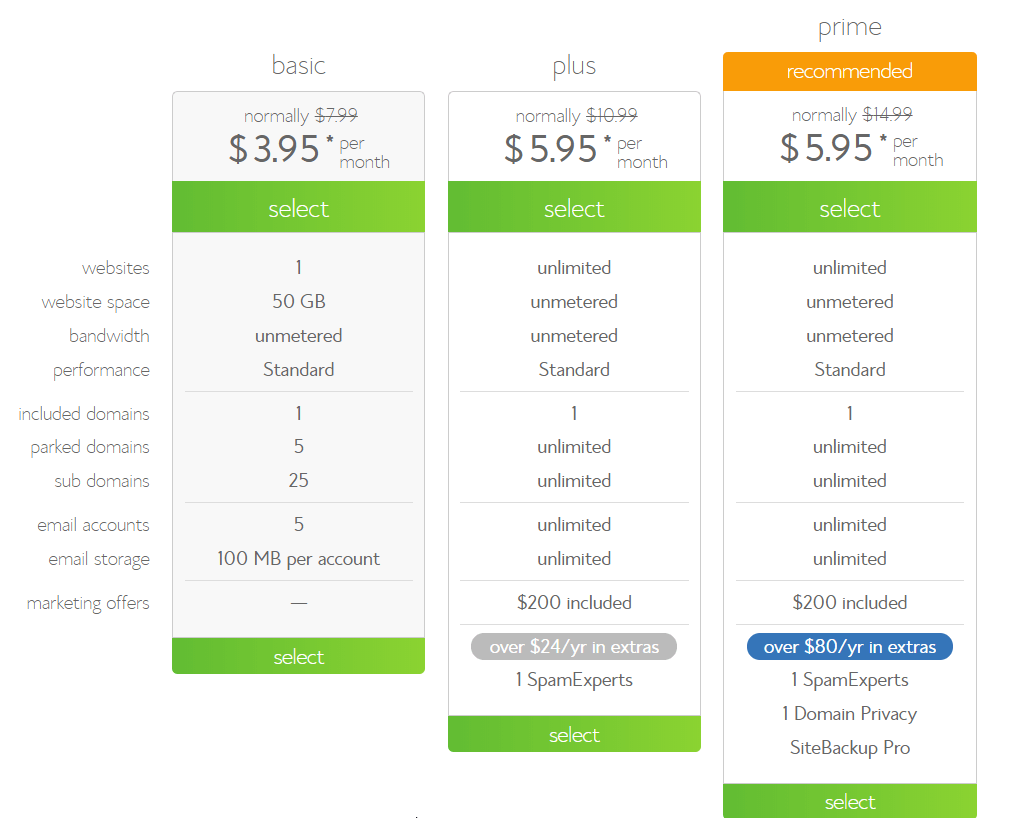 Usually, Bluehost offers your 3 plans: Basic, Plus, Prime. The price varies according to plan. Basic Plan is most suitable for you for starting only one blog.
Plus plan has features like unlimited domain hosting with extra features like Spam Experts with free marketing credits. You can use marketing credits on Google Ads. If you can afford then you can use plus plan too.
Step 3: Choosing Domain Name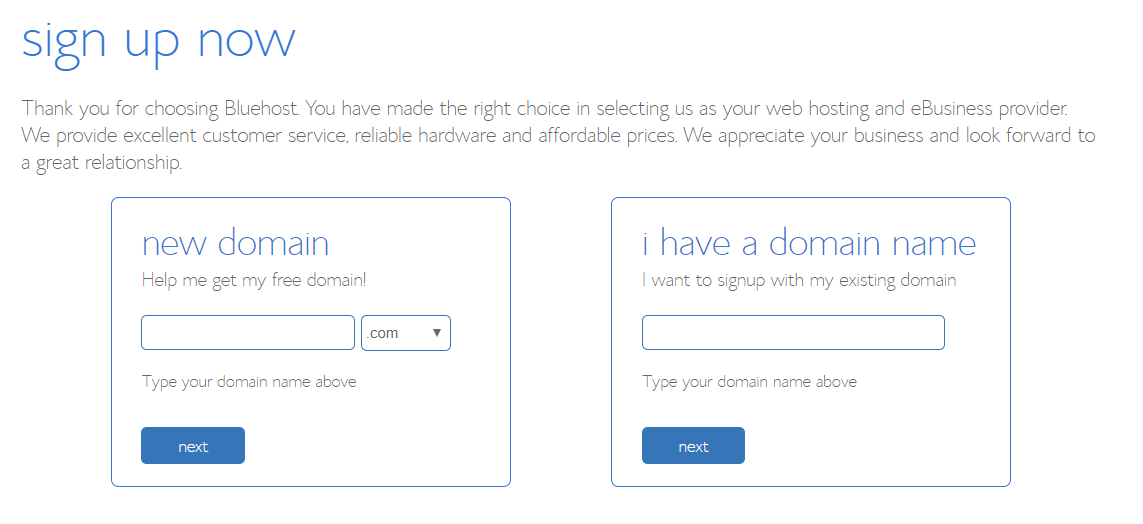 It is a signing up page. Choose a domain name wisely as I have mentioned it already in the above paragraph on how to pick a good domain name.
It will be the name of your blog. There are two options available. One is an option to find a new domain. If you don't own any domain then you can register a domain for free.
Another option is about an existing domain, if you already have a domain then you can simply skip left option available in Sign up Now page.
Step 4: Create your Bluehost Account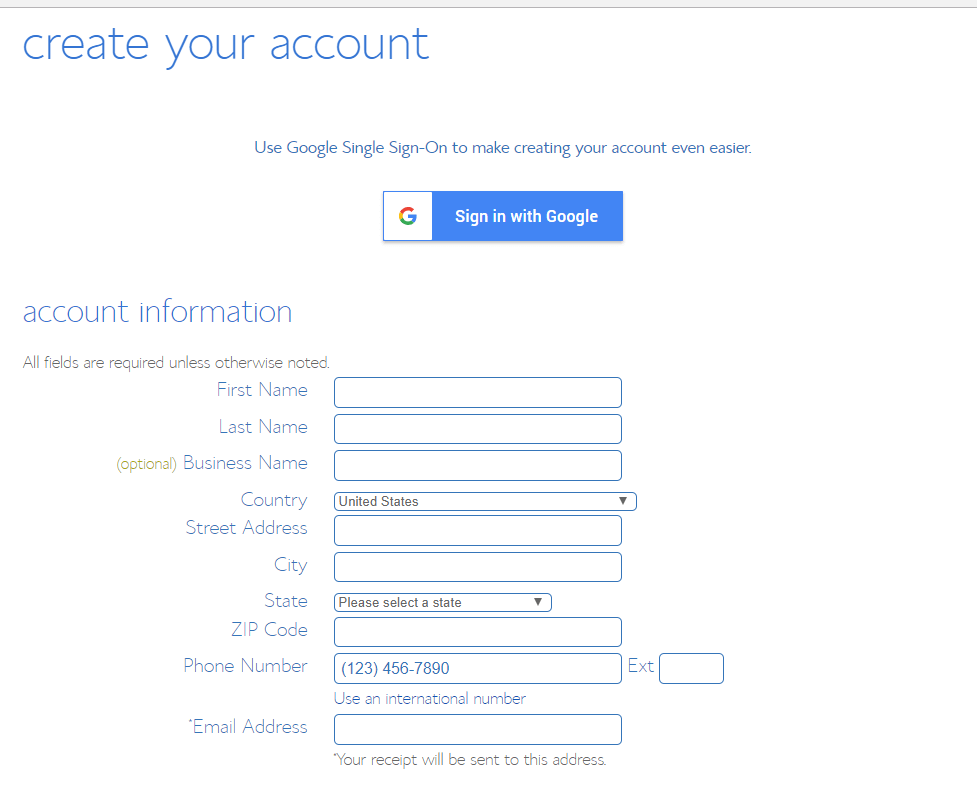 It is the place where you need to enter information like name, Country for billing information. This account information helps you to connect with Bluehost in the future.
Step 5: Choose your package
This step is about packaging information. You need to be careful while creating a package for your blog. Bluehost Account Plan: Choose Basic 12 month Price.
After this, you can check or uncheck SiteLock Security – Find, Codeguard Basic, Bluehost SEO Tools Start, etc. according to your requirement. But if you want to save money then better uncheck it. You can save lots of $$$.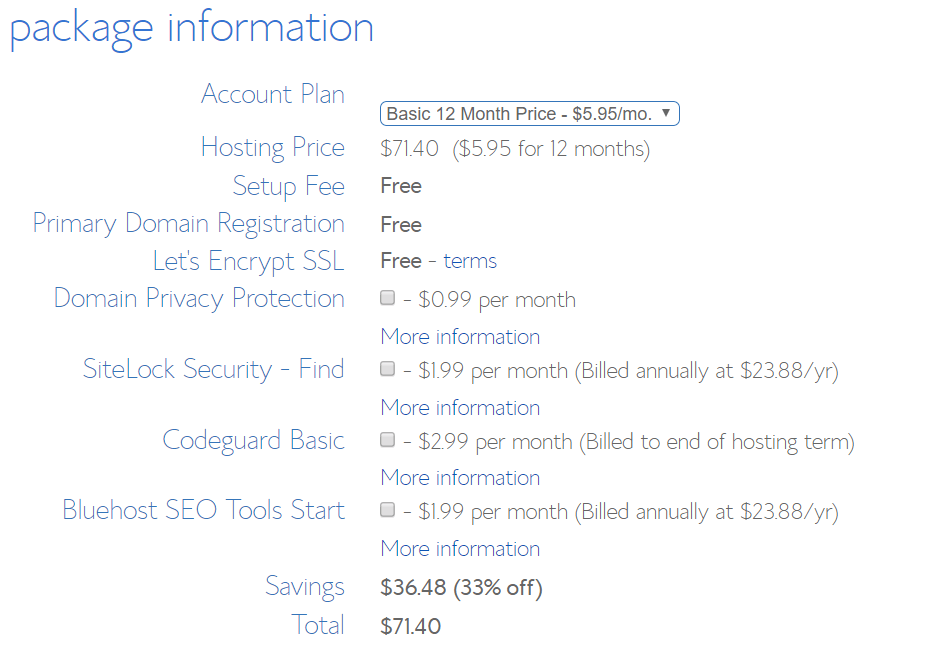 Step 6: Enter Your Payment Information
Enter your payment details. You can pay by credit cards or click on see More Payment options to pay with Paypal.
Read Terms of Service and Cancellation Policy if you want to know furthermore and check the I agree with the box and click the Submit button.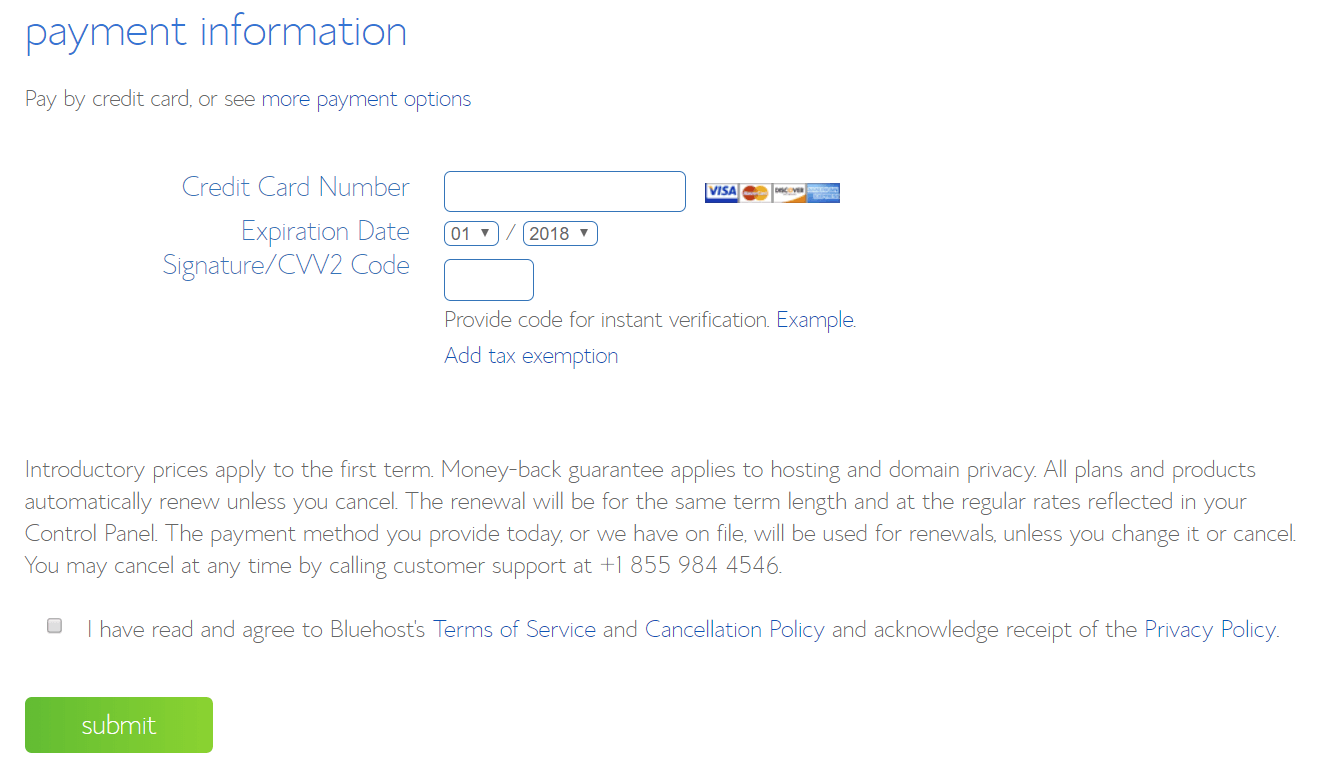 Step 7: Create a Password

The final Step of Bluehost is choosing a password for your account. Simply keep your password strong and secure. Check the agreement checkbox and click Next.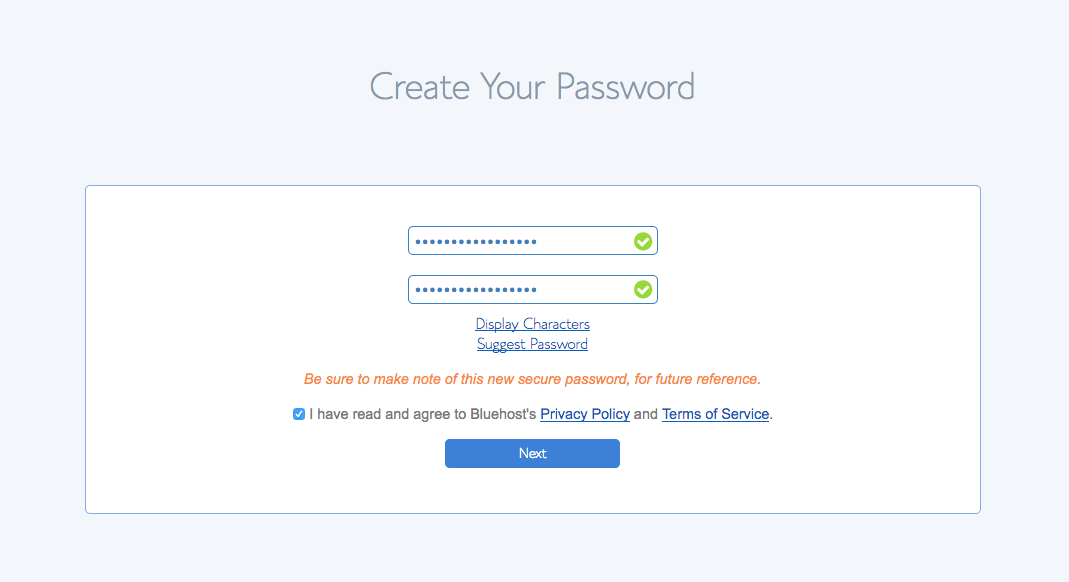 Finally, Click on the login button.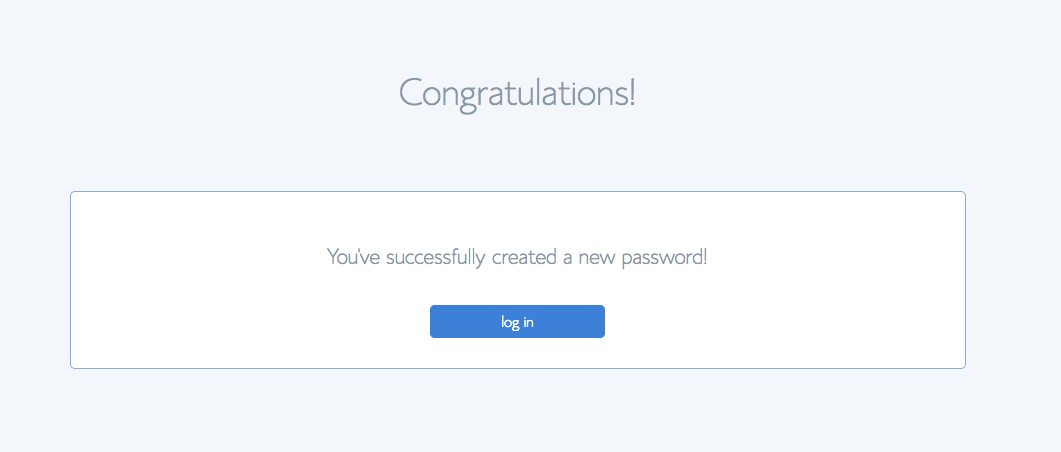 4.) Getting Started with WordPress
After logging in. You can get started with WordPress. First Screen will ask you to choose a theme. Changing the theme is all about changing the look of your blog.
You need to Skip this part. Bluehost offers you lots of free themes. Avoid using free themes as a free theme usually doesn't get the update. We will later choose a good theme in this "how to start a blog" tutorial.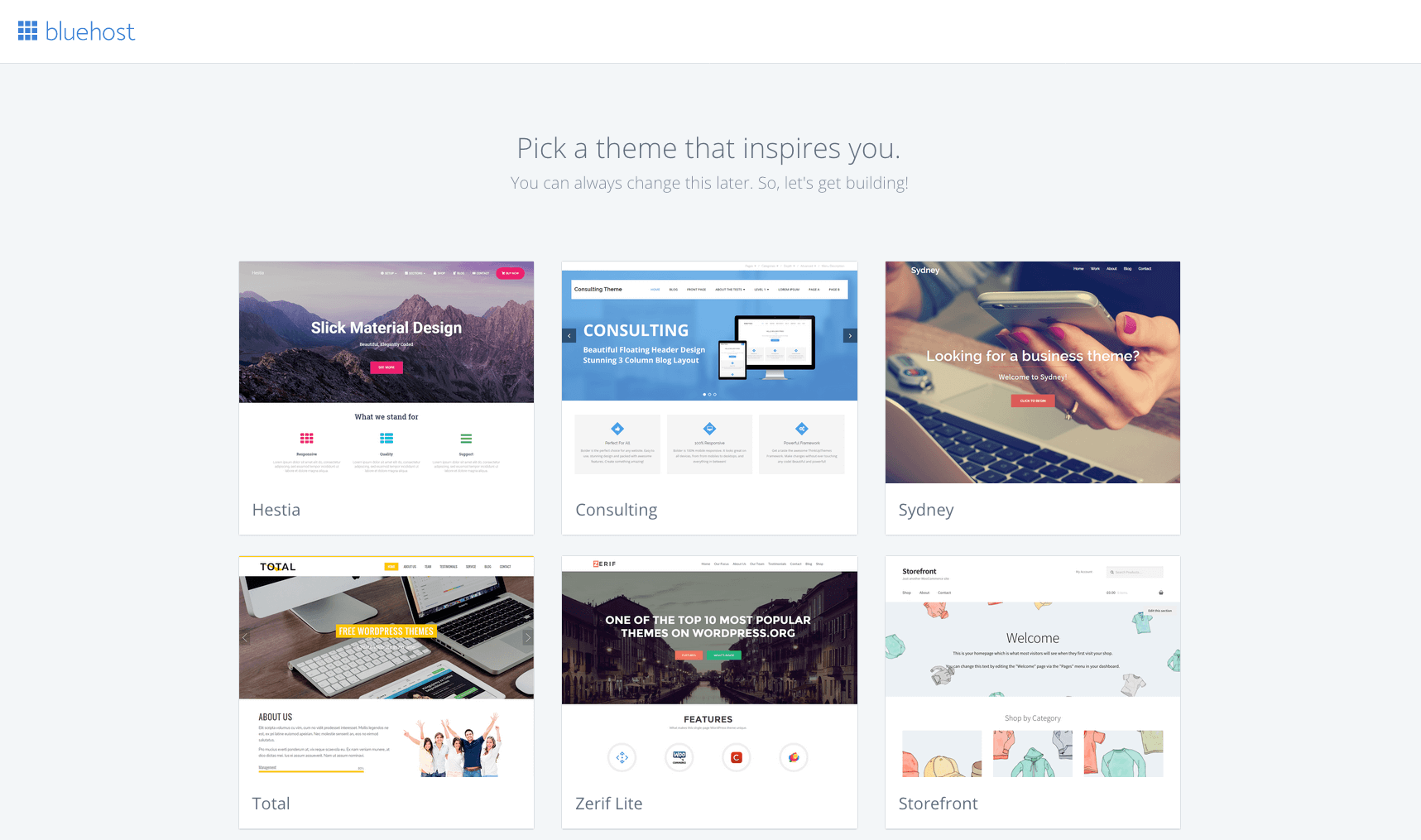 The next option is about building. Click on "Start Building" button, You will be redirected to another page. It looks like this

Welcome to WordPress message appears on the dashboard. There is a question asking you about setting up the blog usually with Business or Personal. Click on "I don't need help"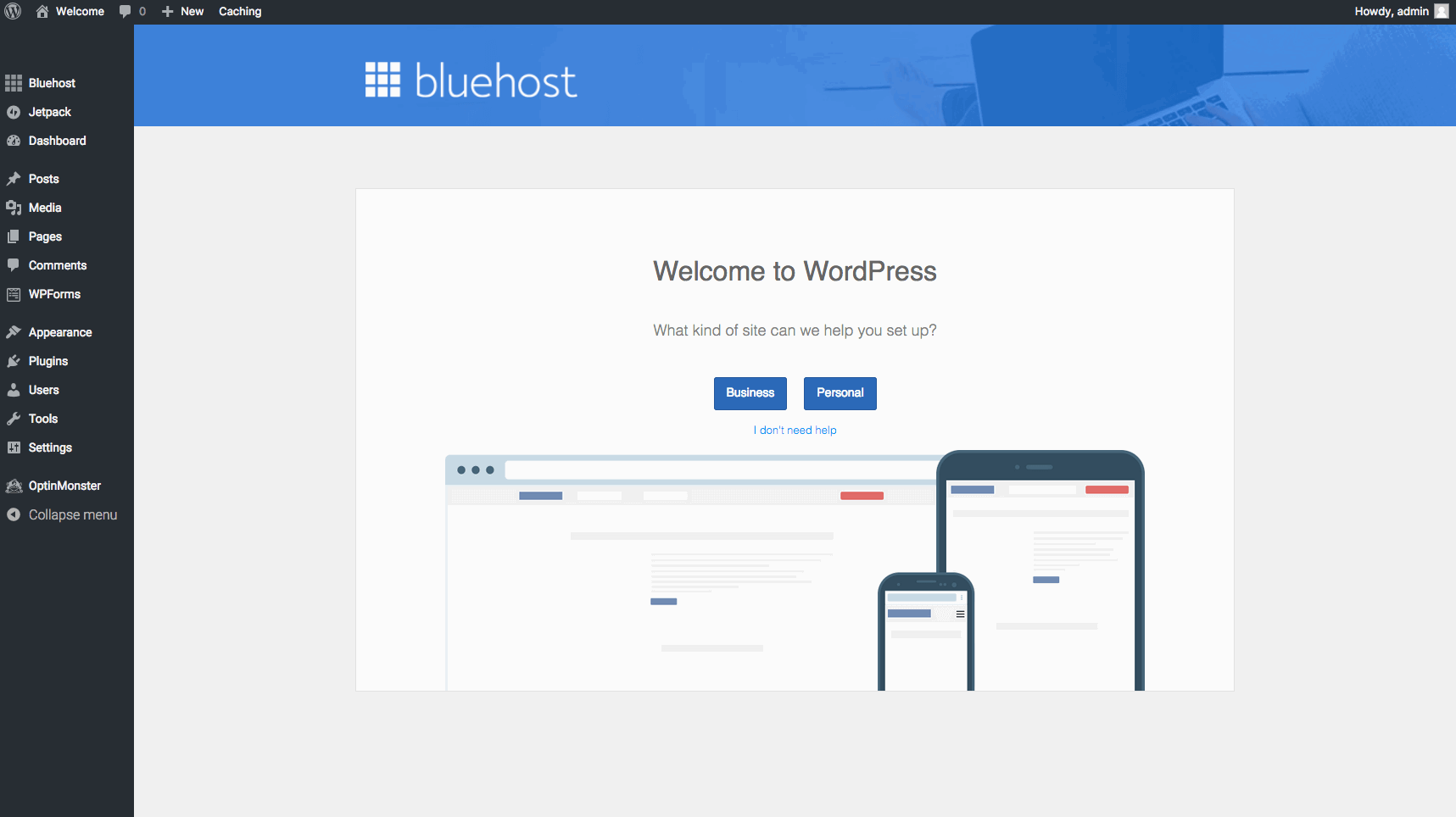 5.) Setup WordPress Completely
Now you are a proud owner of a self-hosted WordPress blog. After skipping the message above, you will see the message like Launch your site, click on the "Launch" button.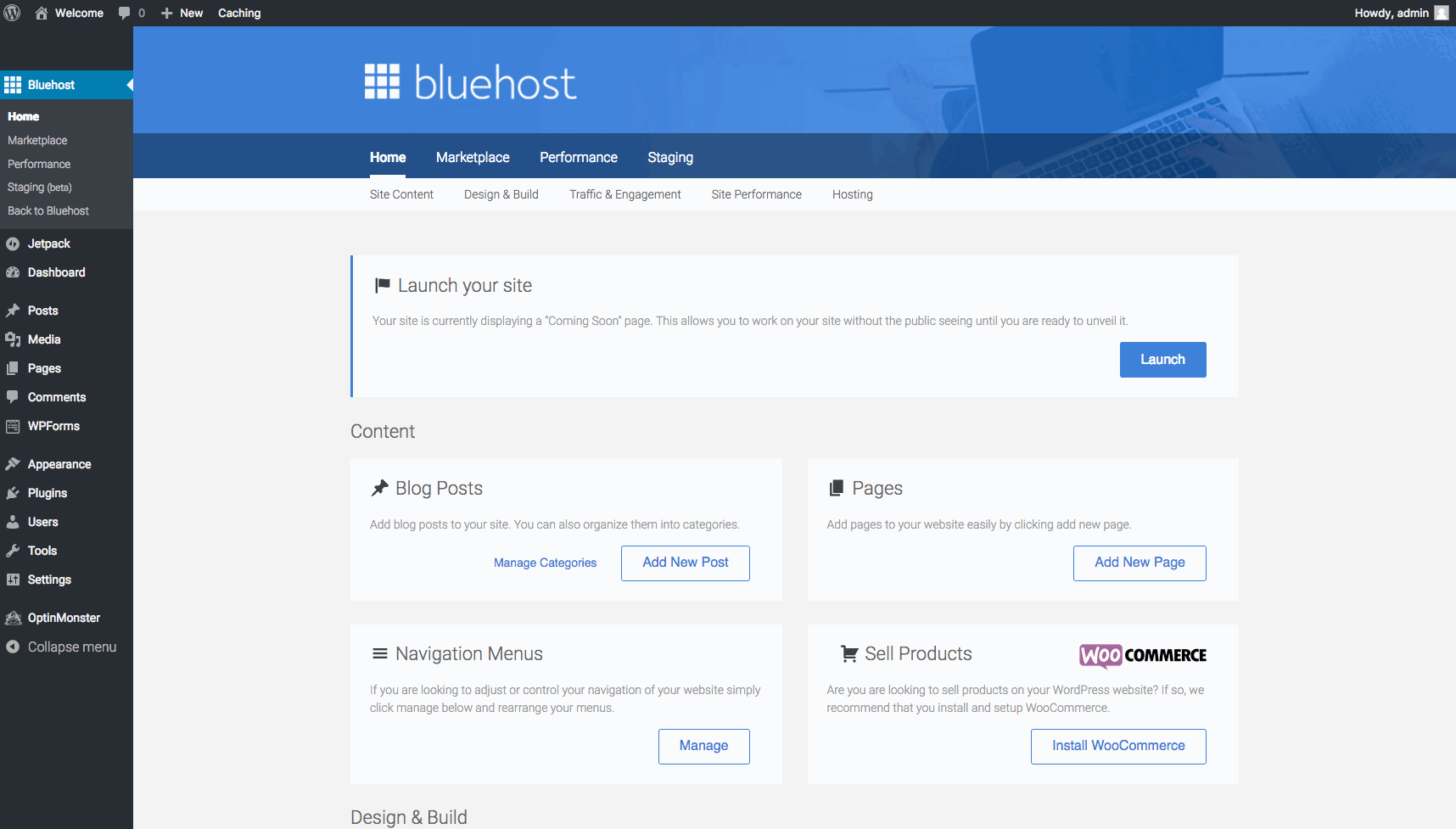 You need to fill the "Site Title" and "Site Description". The title of the site generally will be your Domain Name without "www" or ".com/.org/.net" etc.
The description is the tagline of your site so, keep it simple, catchy and not more than 60 characters.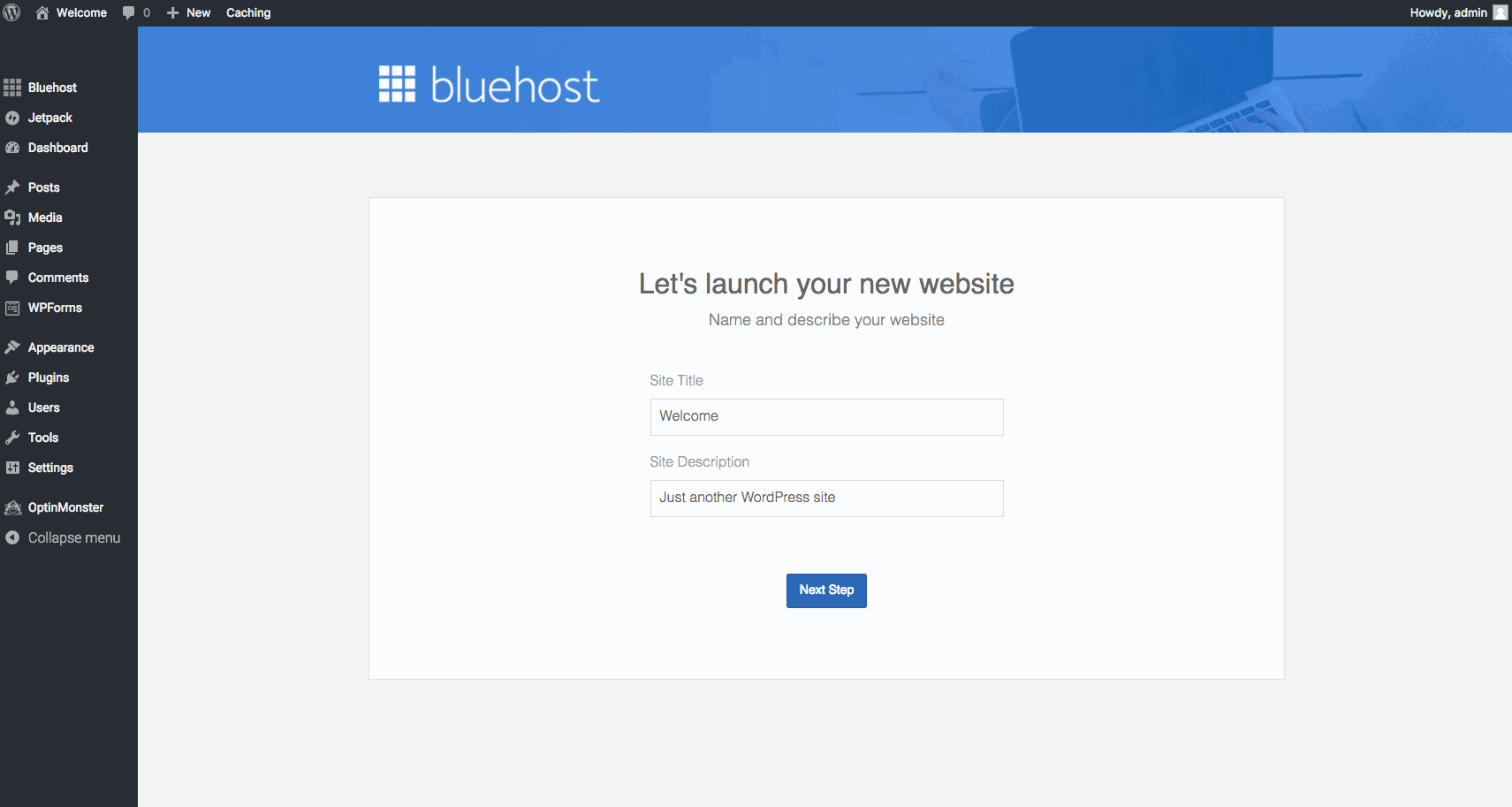 Before writing a WordPress post, you need to change and configure a few things in your blog. It is a mandatory thing that helps in the configuration of the blog.
Change a Default Theme
After changing the Title and Tagline, change Timezone.
Change Permalink Structure.
Configure Reading Sections.
Delete unnecessary and unused plugins.
Install Anti-Spam Plugin Akismet.
Install SEO Plugin.
Install Social Sharing Plugin.
Appearance > Themes
By default, there are themes while installing WordPress. Most of the bloggers avoid default themes. You can use different themes available in the WordPress Directory. Click the "Add New" button to explore more themes.

Search the theme and if you like any one of them, click Install and Activate it.

Premium Themes
Actually, you can find free themes in WP Directory but most of the bloggers are serious about site appearance and functionality.
I have been using Premium Themes for my sites. Using premium themes has lots of benefits just like the latest update, coding structure, site speed, etc. You can find premium themes at the sites listed below.
I have been a fan of the Generatepress theme because it is one of the best themes available in WordPress. It is the highest-rated theme with more than 900+ 5 star reviews on wordpress.org. Moreover, the file size of the GP Theme is less than 30 kb therefore if you want your site to have better performance then give a try to Generatpress Premium theme. I am currently using GeneratePress Theme in WPLogout Blog.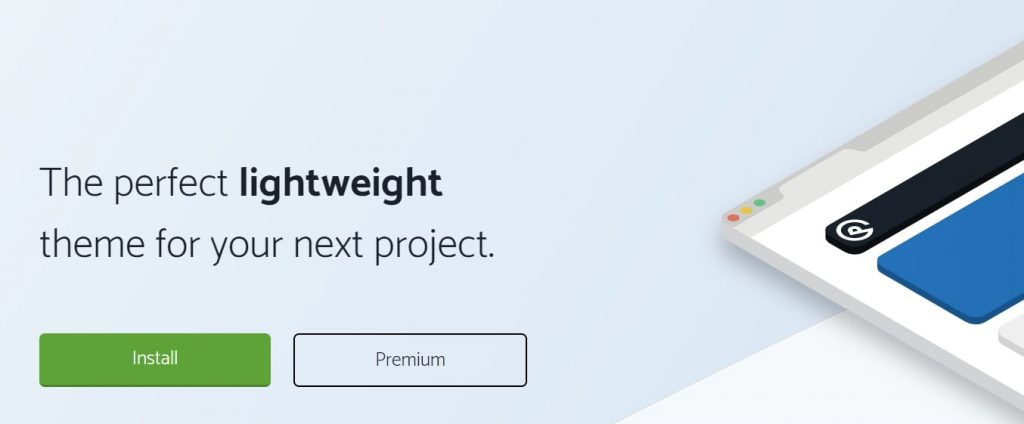 StudioPress Themes for WordPress
Studiopress Theme with Genesis Framework is one of the most used themes by bloggers. Especially Studiopress consists of parent and child themes.
You can modify Child Theme and change the design as you wish. It is a slightly expensive theme compared to others but it is a one-time fee. It is worthy of investment.
There is a huge Studiopress community where a community is ready to help you. It is the SEO centered theme with elegant coding.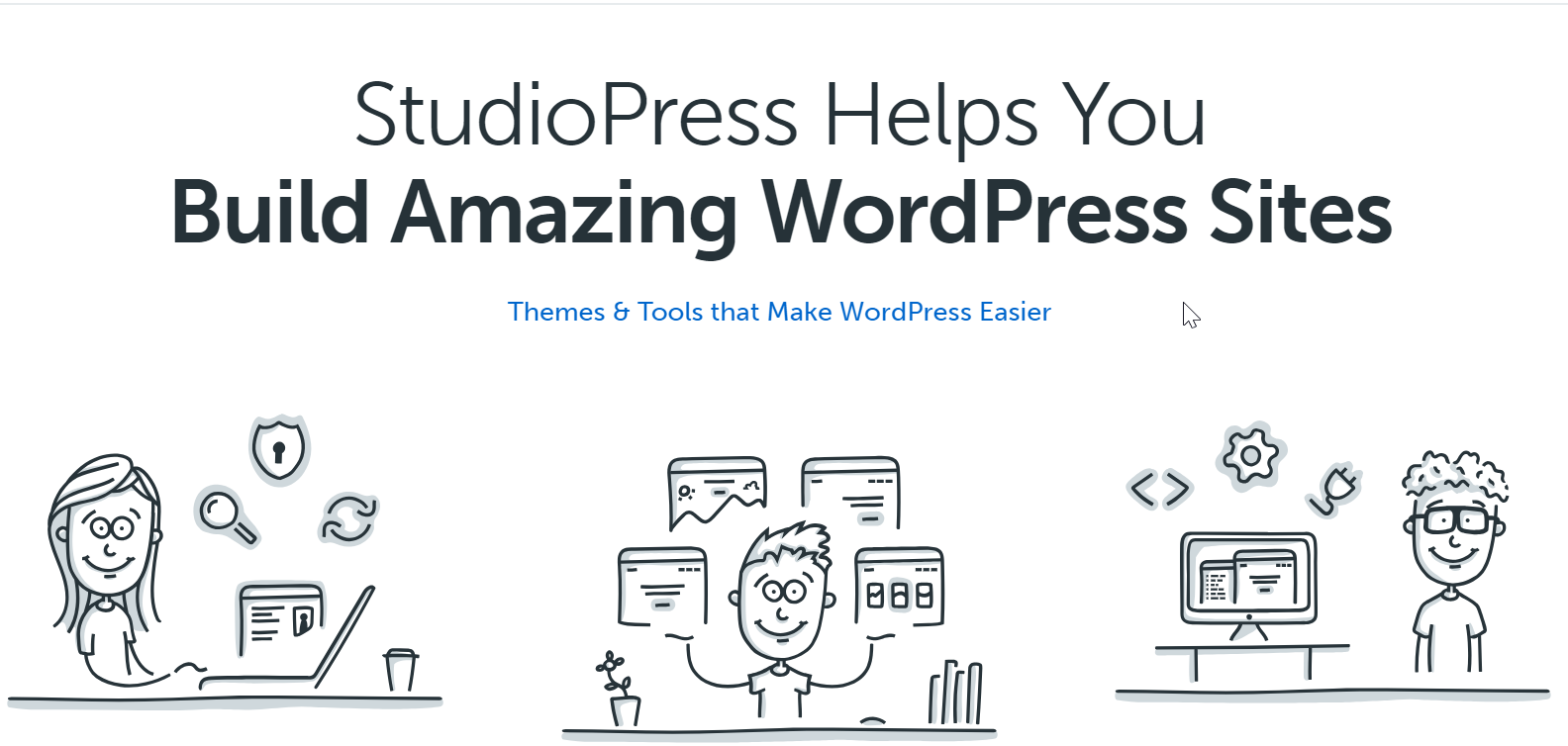 ThemeForest is the largest marketplace for themes and templates. It is the platform where customers buy a premium theme. You can browse hundreds and thousands of themes, view it, and buy it.
You can find top selling themes, high rated themes, from low to high price and vice-versa.

Must Read: Best Blogging Tools
Configurations
General Settings
It is necessary to change the default title and tagline and timezone. Go to Settings > General and Confirm title and tagline before writing a post and don't forget to change the timezone.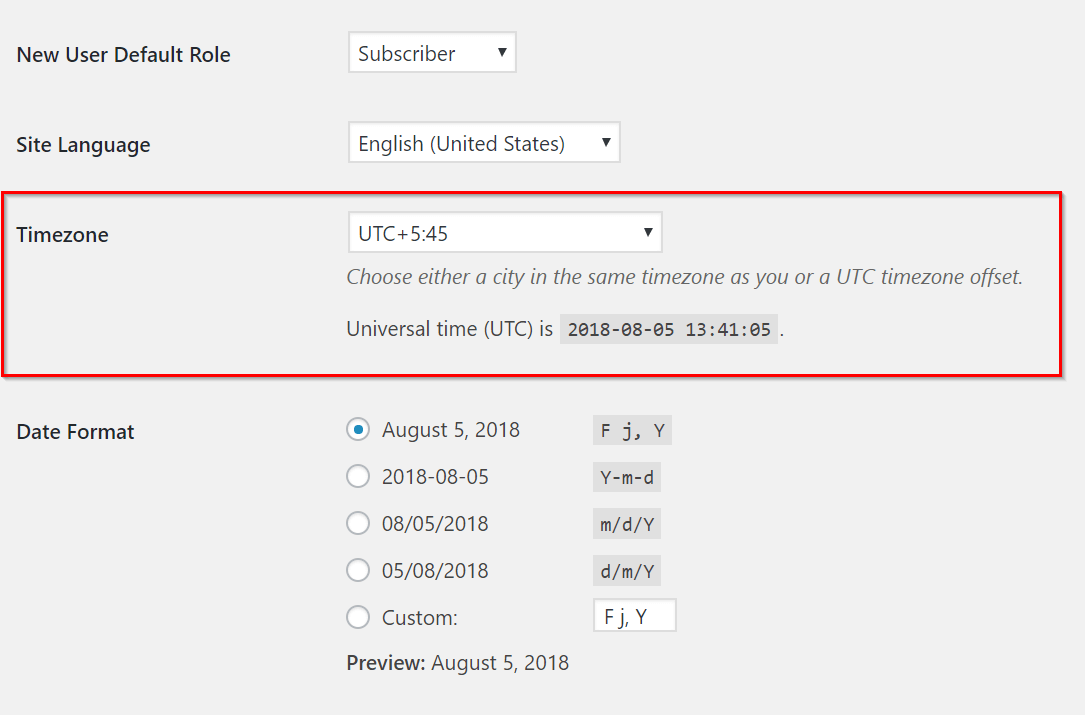 Change Default Permalinks
Google loves SEO friendly URL. It is necessary to change your permalinks to readable form. Go to Settings > Permalinks. Choose Post Name as in the picture below.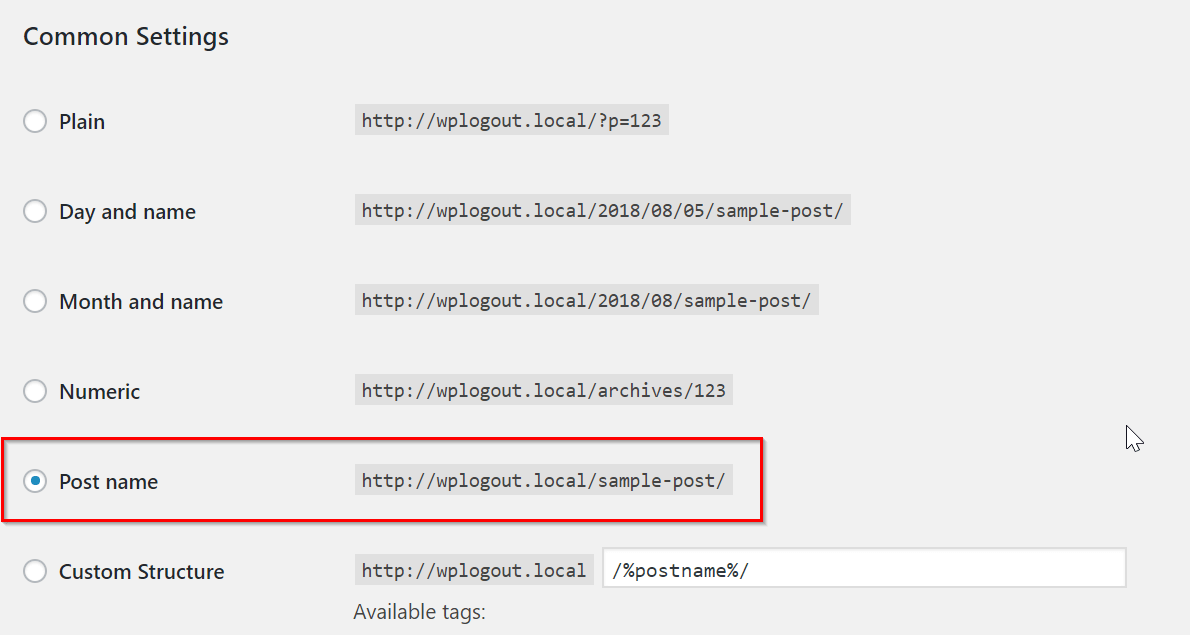 Configure Reading Section
It is easy to configure this section. It depends upon your own choice to configure it. Go to Settings > Reading and follow the picture below for setting up a reading section.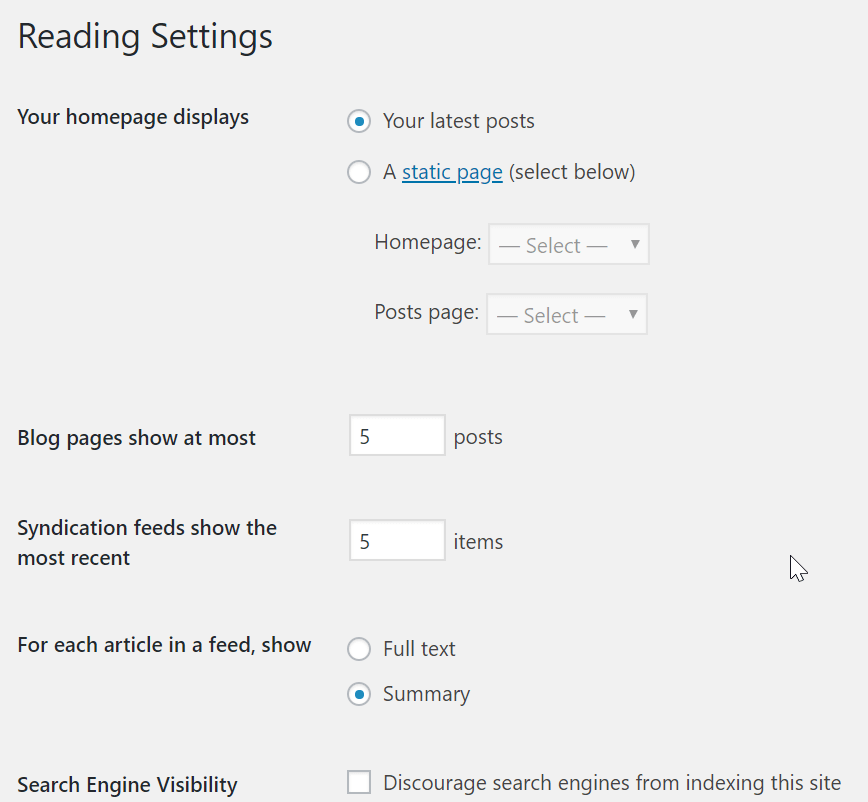 Delete unnecessary and unused plugins
It is said that using lots of plugins may hinder your blog performance. So, it is better to delete outdated, unused, and unnecessary plugins. You can delete plugins like Hello Dolly, Mojo Marketplace, etc.
Install Anti-Spam Plugin – Akismet
Akismet is the best plugin to protect yourself from spam. It is a freemium plugin where you can get started with the free plugin and can upgrade by paying if required.
It is a plugin by Automattic who is the company behind WordPress.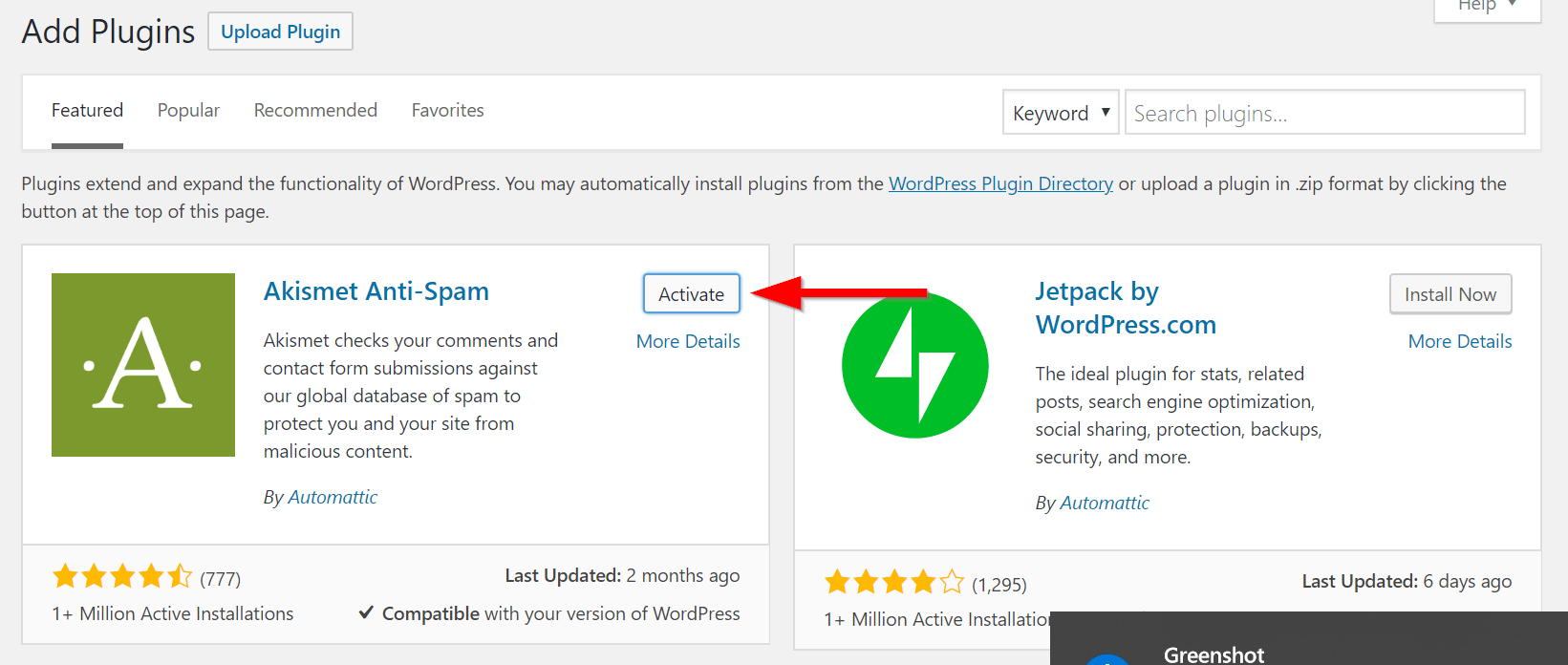 Install SEO Plugin
Search Engine is a vital source of traffic. SEO is a very important factor to grow site traffic. so, you need to install SEO plugin for better results in SERP.
Install Yoast SEO plugin which is the most used SEO Plugin in the world. It helps you in ON-Page SEO.

Install Social Sharing Plugin
Social Sharing plugin is necessary for blogging. When visitor loves your articles then they usually share your post.
You can find the number of plugins but choose fast and friendly Social Share plugin because site speed always matters. Currently, I am using Shariff Wrapper Social Sharing Plugin in my blog

Creating Pages
Before writing blog posts, it is good to create some important pages like About, Contact. Almost every blog has these pages. Go to Pages > Add New > Create New Page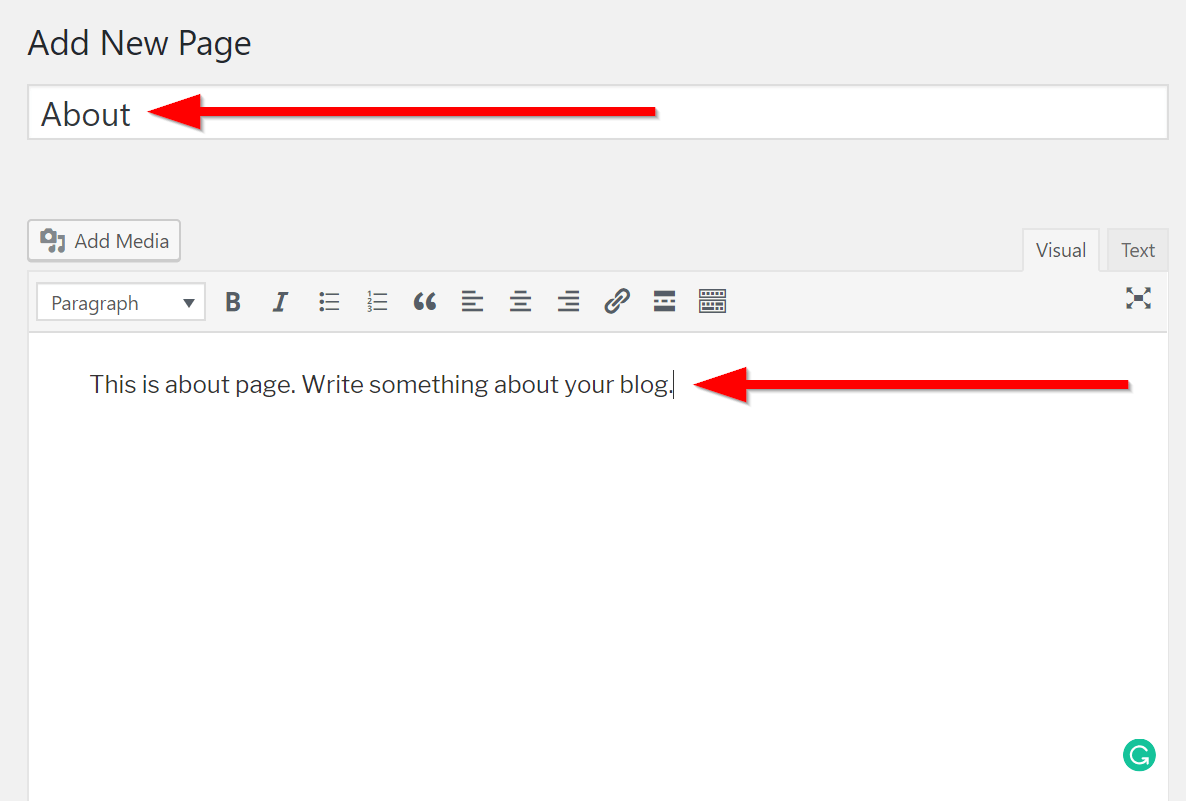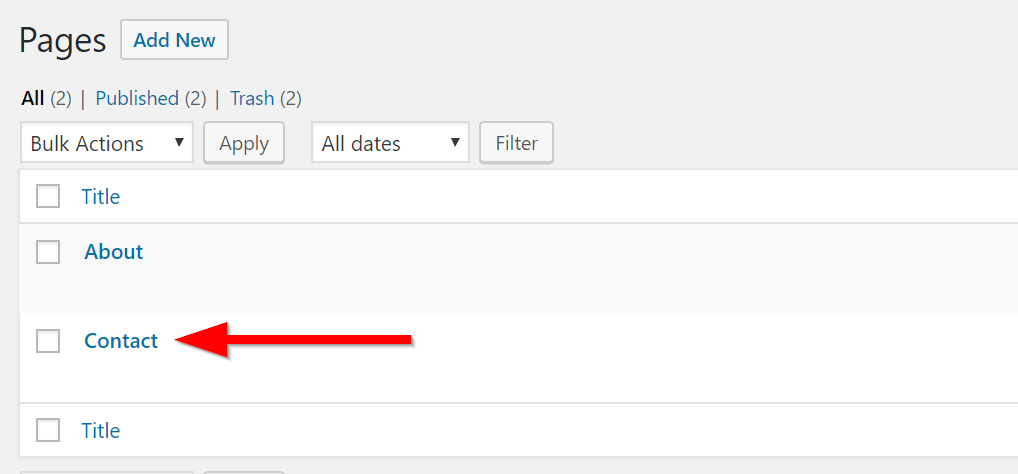 Start writing post
As many professional bloggers and search engine priorities in content. Content is the heart of blogging. Content is King. So start writing long-form content. Go to Posts > Add New > Start Writing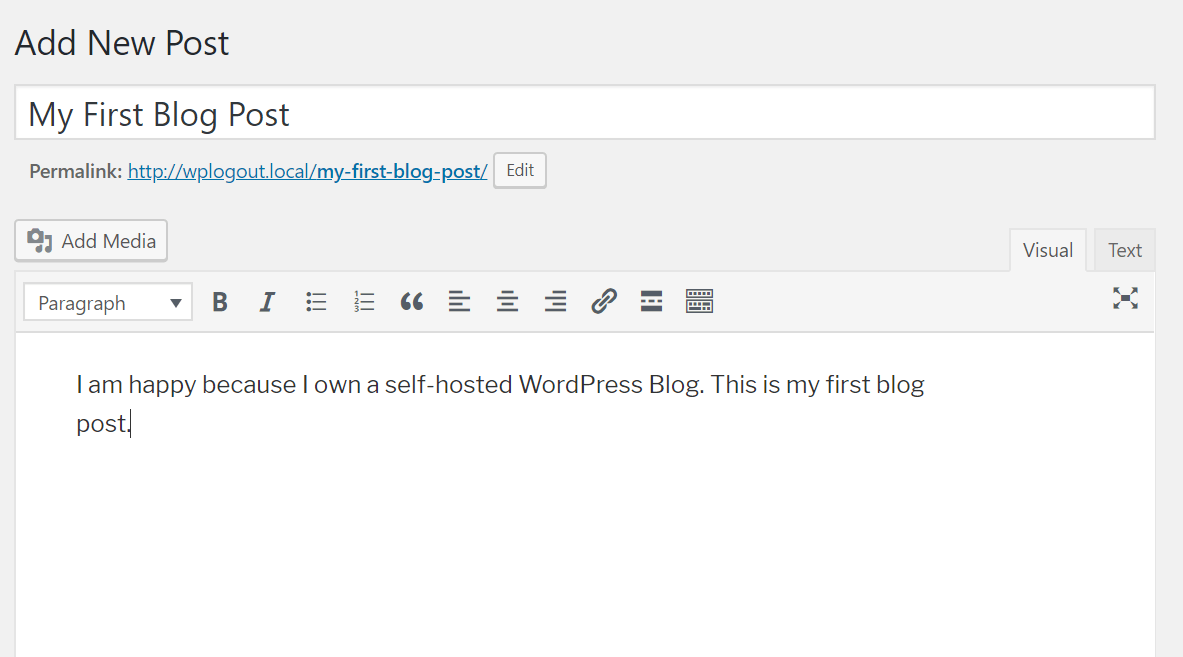 6.) Conclusion
Finally, we come to the end of this "How to start a blog" tutorial. I hope you will create a blog and that will be as awesome as you.
If you have any problems regarding starting a blog then you can contact me or you can comment on this post below.
Note: This post may contain Affiliate Links. Read Disclosure