In this tutorial, I'll show you How to Add Featured Image to WordPress RSS Feed Using Plugin. Actually, when you are sending the newsletter to the subscribed user or fetching the feed directly from URL for automation process, you need to send featured images along with the articles.
Without the featured image your post won't look that much good. Just for example when you share your post directly from the URL to social networks like Facebook, Twitter, LinkedIn, Pinterest, etc. they fetch your Basic Metadata normally starts with OG(Open Graph), Just like og:titleog:descriptionog:imageog:url
Just like this problem often gets in MailChimp which is a famous web app/site for Marketing Automation.
We can call it as Email Marketing Platforms. I got this problem while testing newsletter in MailChimp, I can fetch Title, Content part but couldn't fetch Featured Image of the desired article.
I want to send my latest post to the subscriber who has already subscribed my newsletter using my feed.
Adding featured images in RSS & MailChimp email is as easy as you think if you are using a plugin. There are Basic steps where you need to follow.
If you don't want to use a plugin for adding images to RSS feed then go through below link where you need to edit and update your functions.php
Recommend: How to Add Featured Image to WordPress RSS Feed Without Plugin?
WordPress RSS feed Plugin with Image
Step 1: We need to add a plugin, so go to the dashboard and click on Plugins > Add New

Step 2: Choose the Plugin. There is few WordPress import RSS Feed with featured image Plugins that actually works. Listed based on number of Downloads in WordPress Plugin Store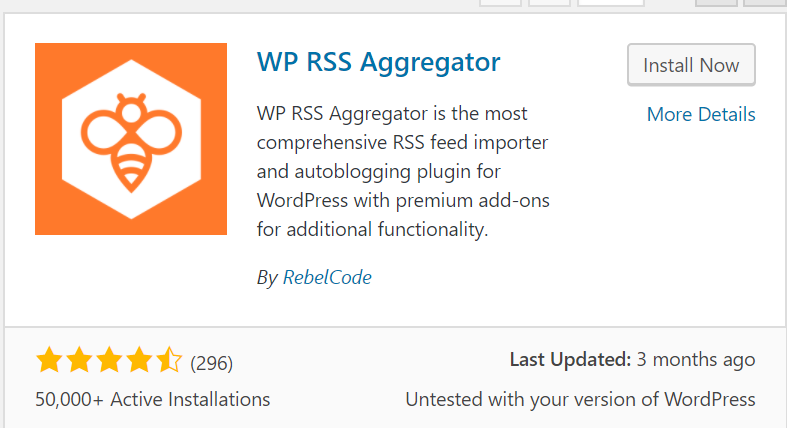 WP RSS Aggregator is one of the most downloads RSS Feed Importer. While creating this post there were 50,000+ active installations.Featured Images in RSS & Mailchimp Email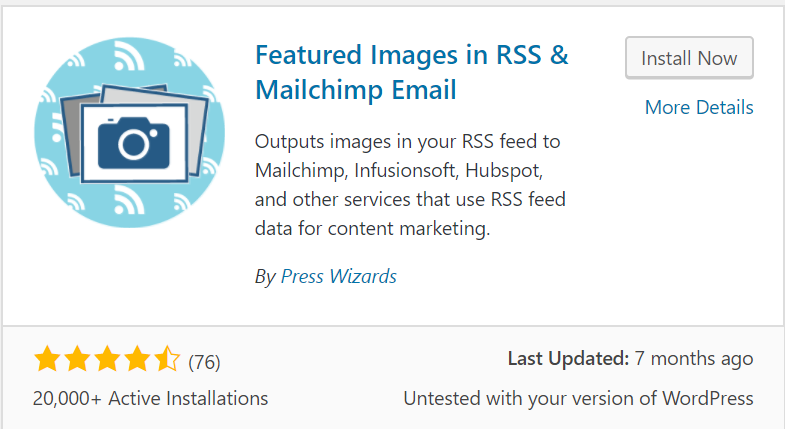 Featured Images in RSS & Mailchimp Email is famous among MailChimp, Infusionsoft, Hubspot for content marketing with 20,000+ active installations. For this, you need an extra plugin called Regenerate Thumbnails.Featured Image In RSS Feed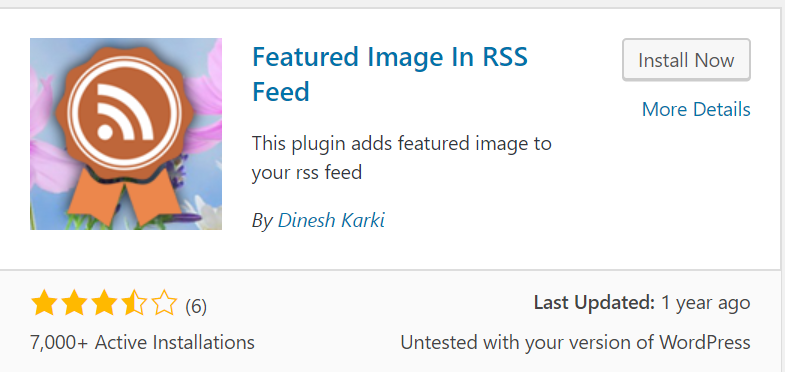 Featured Image In RSS Feed helps you to add featured image to your feed. You can find 7,000+ Active Installations.Send Images to RSS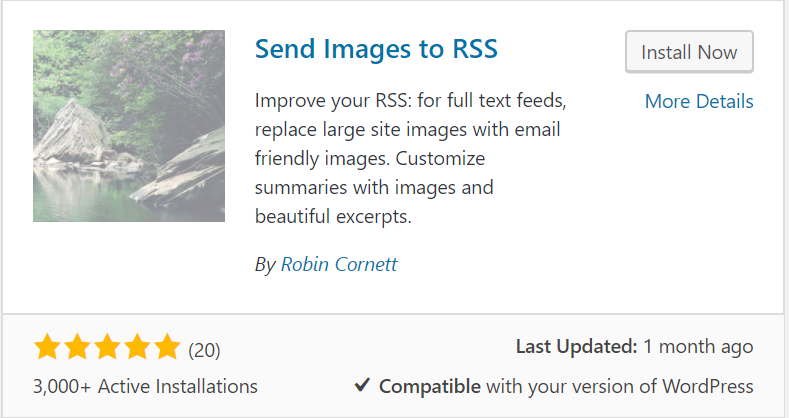 Send Images to RSS is the least famous plugin for adding Featured Images with only 3,000+ Active Installations.
Step 3: Check your Reading Settings.
Settings > Reading > For each article in a feed, show > Summary
Step 4: Choose and activate one of the plugins which you want to use.
Step 5: These plugins have their respective settings. Aligning image property, adjusting the sizes of the images, etc. You can choose these settings according to your choice.
Step 6: Finally you can test with your MailChimp account to send the newsletter to your subscribers.