In this blog, we will show you how to display related posts in Astra theme easily. With just a few clicks, you can add this valuable feature to your website and increase engagement and user satisfaction.
Are you looking to enhance the user experience on your WordPress blog by showing related posts in the Astra theme?
Displaying related posts is a great way to keep your visitors engaged and encourage them to explore more content on your site.
Here, we are going to follow step by step process to use the inbuilt features of Astra Theme.
Using related posts plugin available in WordPress.org directory.
Using custom code in functions.php in Child Theme.
With inbuilt related posts feature by Astra Theme.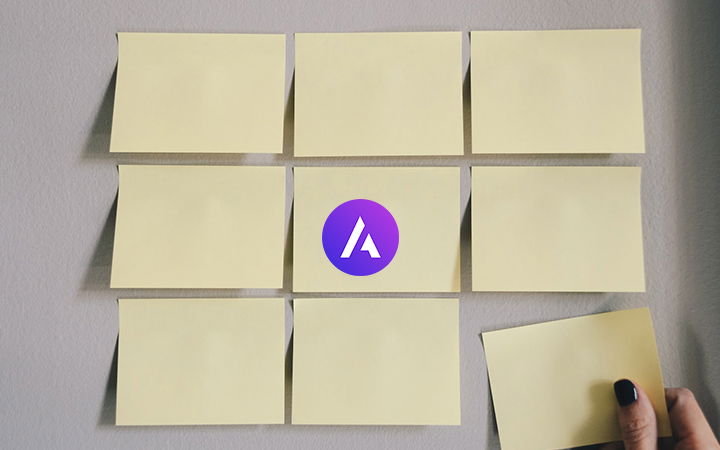 In this guide, we will not use the 1 or 2 methods rather, we are going to utilize the inbuilt related posts functionality.
Before getting started, if you want to try the Pro features of Astra Theme then check out the official website.
1. Install & Activate Astra Theme
If you haven't already installed the Astra Theme, go install it. I hope you already have it and running it into your website.
2. Add Related Posts via Customizer
Now, after activating the WordPress theme, you can see the Astra menu with an icon in the Dashboard section.
Go to Astra > Customize > Blog > Single Post or
Go to Appearance > Customize > Blog > Single Post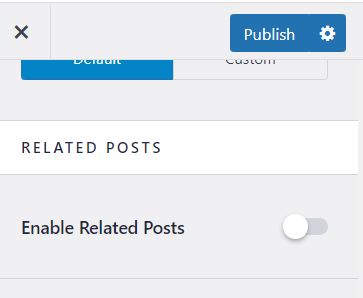 3. Manage Related Posts Settings
Now, Enable the Related Posts option. And display similar posts from the same category or tag in a single post.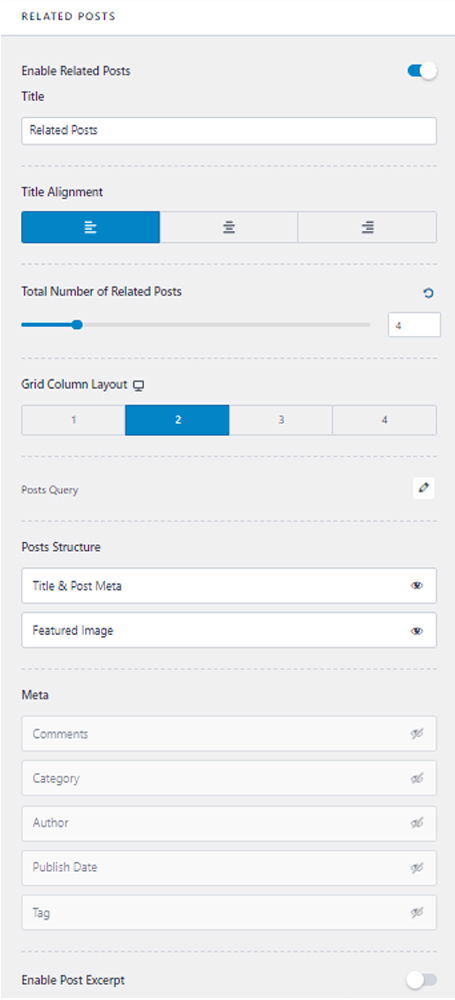 Here, you can customize everything
Title 
Title Alignment
Total Number of Related Posts
Grid Column Layout
Posts Query

Related Posts by (Category or Tag)
Order by (Date, Title, Post Order, Random, Comment Counts)
Order (Ascending, Descending)

Posts Structure
Meta
Enable Post Excerpt
4. Result
At the End
I hope this Display Related Posts in Astra Theme article helps you to achieve your goal to show related posts in a single post.
If you are searching for more AstraWP-related tutorials then you can check the Astra Theme Category for more.
If you have any other techniques or any problems please feel free to comment.